1407 Van Ness Ave
San Francisco, CA 94109 (see map below)
If you're anything like us, nothing says "love" like sushi, and in San Francisco, nothing said "sushi" quite like Wayo.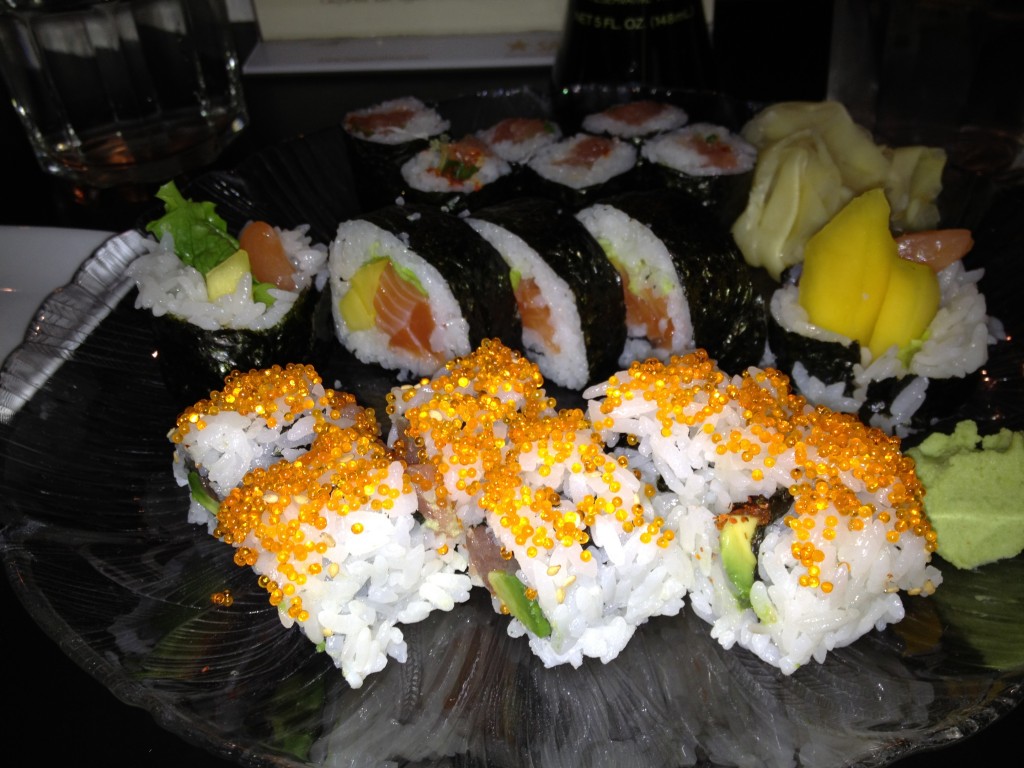 Van Ness Avenue is not the first place you'd think to look for a quaint sushi counter – at least until you had your oil change and hardware needs met – but Wayo was a find. Nestled unassumingly into the ground floor of an otherwise unremarkable apartment building, Wayo is a ten-minute walk from Japan Town (where, ironically, we didn't find any sushi restaurants worth writing about).
The entire place seats about 25, and looks more like a soda shop than a sushi bar. The night we arrived, there was only one chef on duty, and a quick glance at Yelp confirmed this was the norm. For that reason you should be prepared to wait. The fish, however, did not disappoint. On the spectrum between "kicked up" sushi (Crazy Roll with spicy tuna, Buffalo chicken, and tempura flakes) and more traditional fare, this falls on the traditional end – simple rolls that let the fish speak for itself. But there are some creative liberties.
To our New York palates, Wayo was definitely up to par. We recommend this as an informal dinner or late night snack, but not a coat-and-tie affair.