5322 Geary Blvd
(between 18th Ave & 17th Ave)
San Francisco, CA 94121
Call us Asiafiles – we won't argue. It's small coincidence that probably our favorite American city outside of New York also boasts some of the best Asian food this side of the Pacific. Dim Sum in New York is decent, but there's a noticeable difference in SF – what passes for standard there would easily rate execeptional anywhere else.
Except Hong Kong, I suppose.
Enter Hong Kong Lounge, its ambiance every bit as brash, unsubtle and unapologetic as its name. You want Dim Sum? So what. You wait.
Hong Kong, which we hope to review later this year, is famously claustrophobic and in-your-face, and Hong Kong Lounge brings just a little bit of that feeling to San Francisco, the place where everybody agrees on a speed to set their cruise control on the freeway, people actually stand aside to let you board a bus or train, and cyclists stop for pedestrians. (Ok, I made that last one up.) At the Lounge, you'll receive no such courtesy. Show up and wait in line, and don't expect people to wait their turn, either. There was no shortage of line-hopping, elbows, and maitre ds playing favorites when we were there. Still the wait was less than 20 minutes.
This is a good date spot for a casual lunch or brunch with a partner if you've either been with him/her for a few months or you want to acid his/her sense of humor. But the food makes it worth it. As I wrote above, standards for dim sum seem to be higher in SF in general, and this place is exceptional even for SF.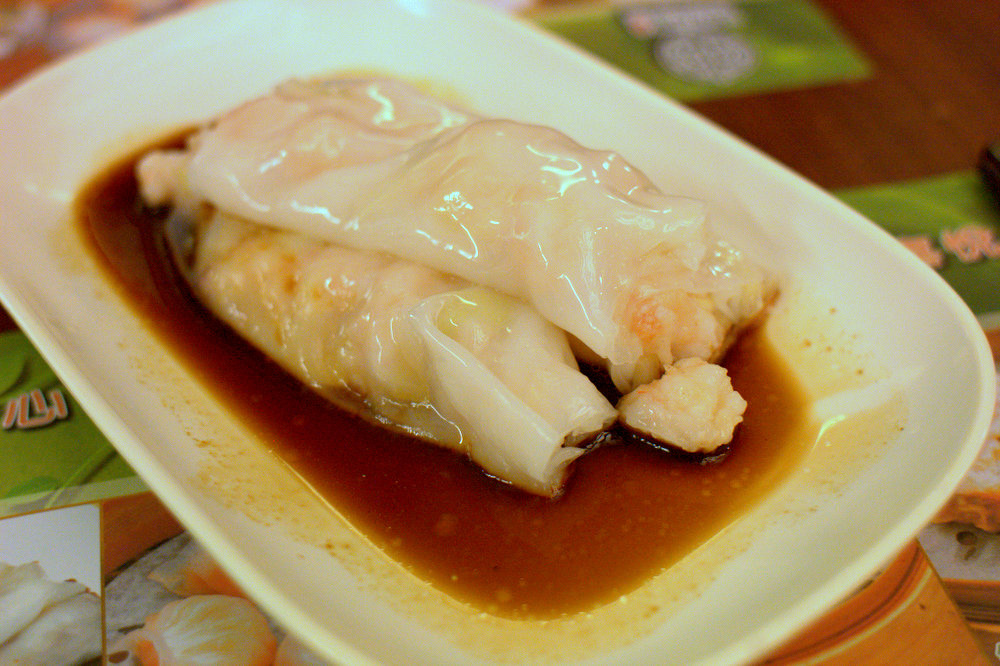 I asked Chih-Yu, who's had a lifetime to appreciate dim sum where I've had only several years, to encapsulate what makes Hong Kong Lounge so good, and here's what she said-
The two things that come through right away are the portion sizes and the freshness. Dim sum at its best should be light and airy, juicy and savory, and exploding with flavor, but never dry, drab, or greasy. The dim sum at Hong Kong lounge will make most everything else you've eaten seem boring and stale by comparison. Not to mention the shrimp, which are fresh and huge.
There you have it. Come hungry (but patient), be adventurous, and leave with a smile.