I can count on one hand the places I've been that boast such abundant access to nature in such close proximity as everything you want from a city, and San Francisco is the only such spot in the US of A. Add to it among the greatest ethnic diversity of any American city and the throbbing heart of silicon valley entrepreneurship and you have a dynamic, smart, hip, and maybe most important – relaxed – place to hang.
What makes San Francisco an ideal travel location for a couple? In most other cities with this much to offer you'll perceive a little edge, a little hustle. New York, where we hail from is a perfect example. It's intoxicating, but a little anxiety-inducing. San Francisco, by contrast, always feels welcoming.
What's the crucial ingredient in every romantic scene? Great scenery.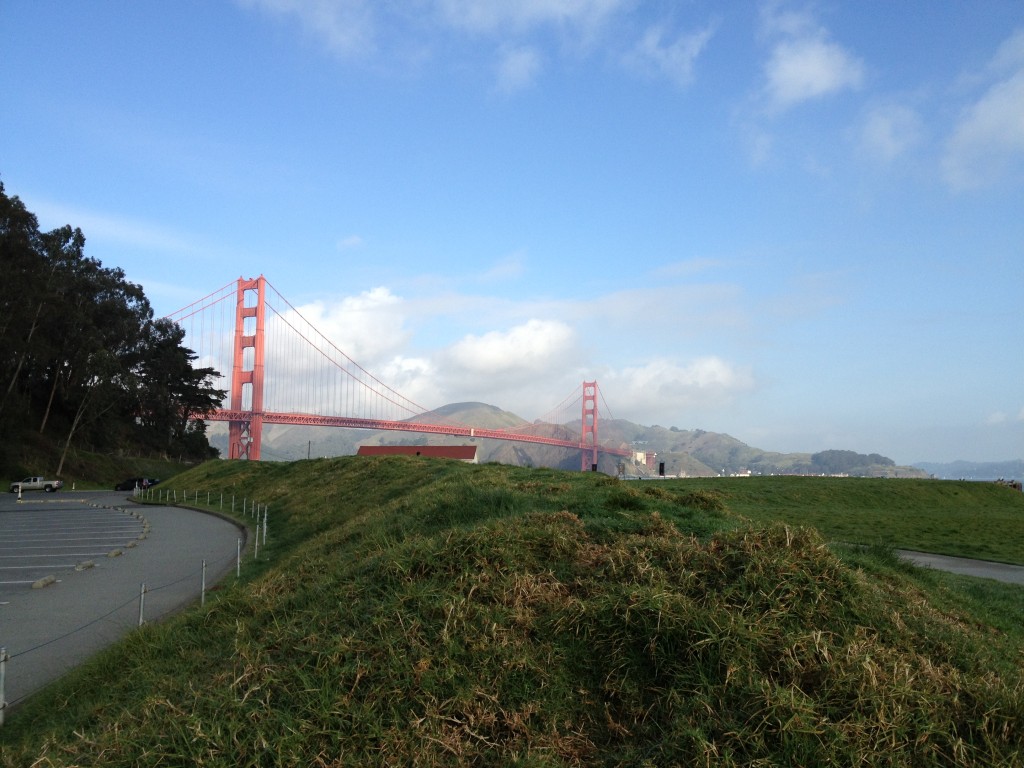 New York and plenty of other spots have prettiness, to be sure, but in San Francisco it seems never to be more than a ten minute walk away. Whether it's Crissy Field, the Presidio, Golden Gate Park, Marin County, the beach, or any of the mountains to the south, you can escape urbanity easily.
But if that's all you wanted you could go to Montana.
SF also boasts some of the nation's great eateries, coffee, Asian food, and bakeries. Then there's Napa.
Not to be overlooked, SF also lends itself easily to day-trips. If you stay in Japan Town like we did, you can spend a day checking out the neighborhoods stretching from Golden Gate Park to the Ferry Market (with downtown and Chinatown in between), an evening in one of the mission's wine bars, then head over to the East Bay to check out some of Oakland's famous food trucks and walk the streets of Berkeley. If you have more than 3 full days in SF and haven't been to Napa, it's worth the trip, and you might be surprised how cheaply you can spend a day (for instance around $30 each for tasting flights at Frog's Leap winery, where refills were plentiful and the view was amAZING).
And that's just skimming the surface, of course.
Included in this section you'll find our reviews of the spots we most recommend, and some handy tips on the best times of year to visit, what to pack, where to stay, and how to get around.
Enjoy!