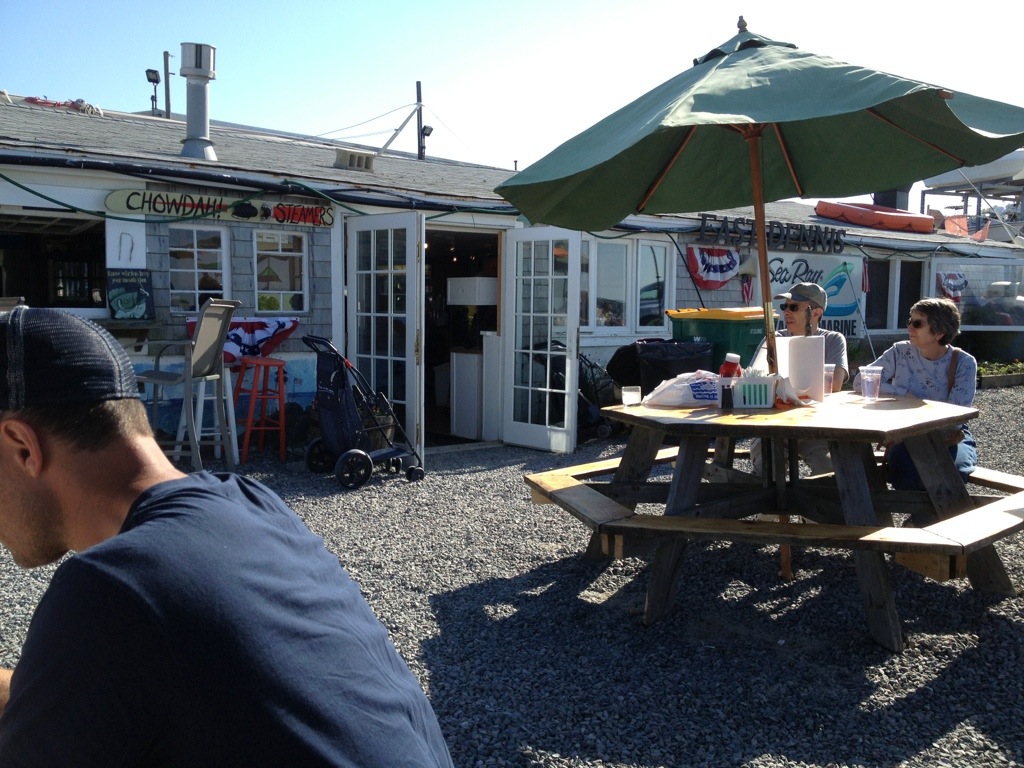 357 Sesuit Neck Rd, Dennis, MA 02638
A survey of the Cape's eateries would hardly be complete without a stop at its most recommended lobster source.
The Cafe is exactly what you picture when you picture the Cape – picnic tables, boats, a run-down-but-charming hut, and a view of the harbor. The centerpiece is obviously the lobster, and we had it on good authority that the lobster here was the best on the cape.
It's strictly cash-only, and you order at the counter from a hand-printed menu (where they mercifully spell "chowdah" phonetically so as not to confuse out-of-towners). The lobster dinner will run you around $29 as of this writing, and the lobster roll a somewhat more economical $18.
As you eat, enjoy the rustic ambiance and view of the harbor (Sesuit Harbor, which abuts Cold Storage Beach.)
The Cafe makes the perfect end to a day (preferably a sunny one) that includes a trip to Cold Storage and a jaunt up to Scargo Pottery, as it did for us.