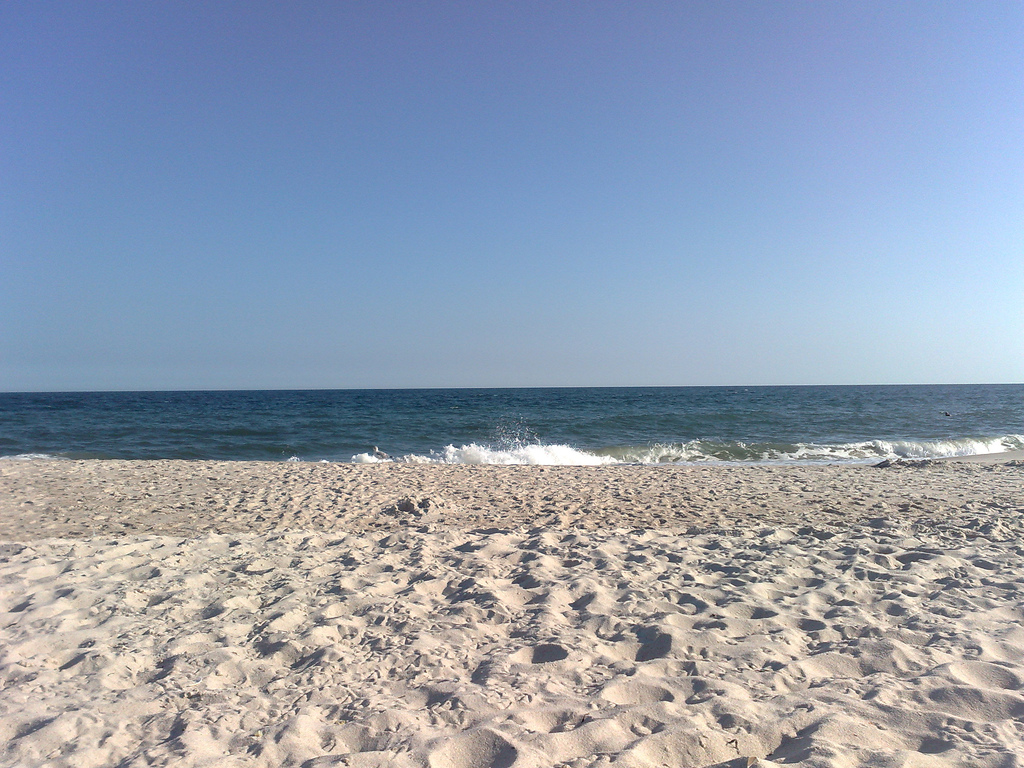 Photo by Mark Guim
Jones Beach is the most visited beach on the entire eastern seaboard. (Source) But don't let that stop you. For starters, Jones Beach is Biiiig – spanning ten miles. As a repeat visitor, I'll vouch that you'll find an open stretch of beach. Also, it's popular because it's awesome.
As a reader of this blog, you likely want to know the following – Why Is It Worth My While, Okay I Believe You How Do I Get There, and Is It True About The Alligators? (Actually I made that third one up.)
Why Should I Go There
There are multiple beaches within easy reach of the city, among them Far Rockaway, Coney Island, and Long Beach (though if you're going to schlep to Long Beach you might as well go to Jones Beach). There are also fantastic and not-so-fantastic beaches a few hours' drive, like…perhaps you've heard of…the Hamptons, not to mention Fire Island and the Jersey Shore.
What Jones Beach offers New Yorkers is a Venn diagram of beauty and proximity. It's a quick bus ride from Freeport, which you can reach in 35 minutes on the LIRR, but it feels worlds away. The geography makes it possible – like Long Beach, Jones Beach is situated on a narrow strip of land, connected to the main land only by two narrow causeways. It abuts the John F Kennedy memorial wildlife sanctuary, and on a slow day (particularly mid-week) it can feel like you have the entire place to yourself.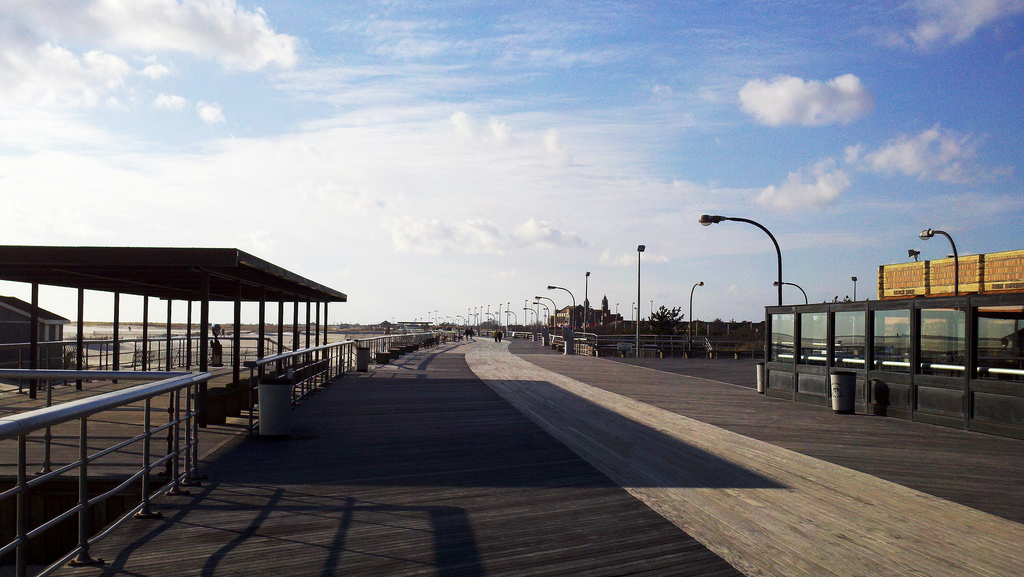 Photo by Gail Frederick
If you're like me you like a mix of undisprupted book-reading and low-impact water play (i.e. getting my feet wet in the surf, shallow swimming) without risking death or, worse, tripping over toddlers.
And, to be sure, Jones Beach is the perfect place for someone my speed.
But it's also a great place to bring kids, to play volleyball, or to host a picnic.
Oh, and it just so happens to have a world-class concert venue.
Getting There
Jones Beach is about a 55 minute drive from midtown manhattan via the LIE, cross island expressway, and southern state parkway, even with moderate traffic.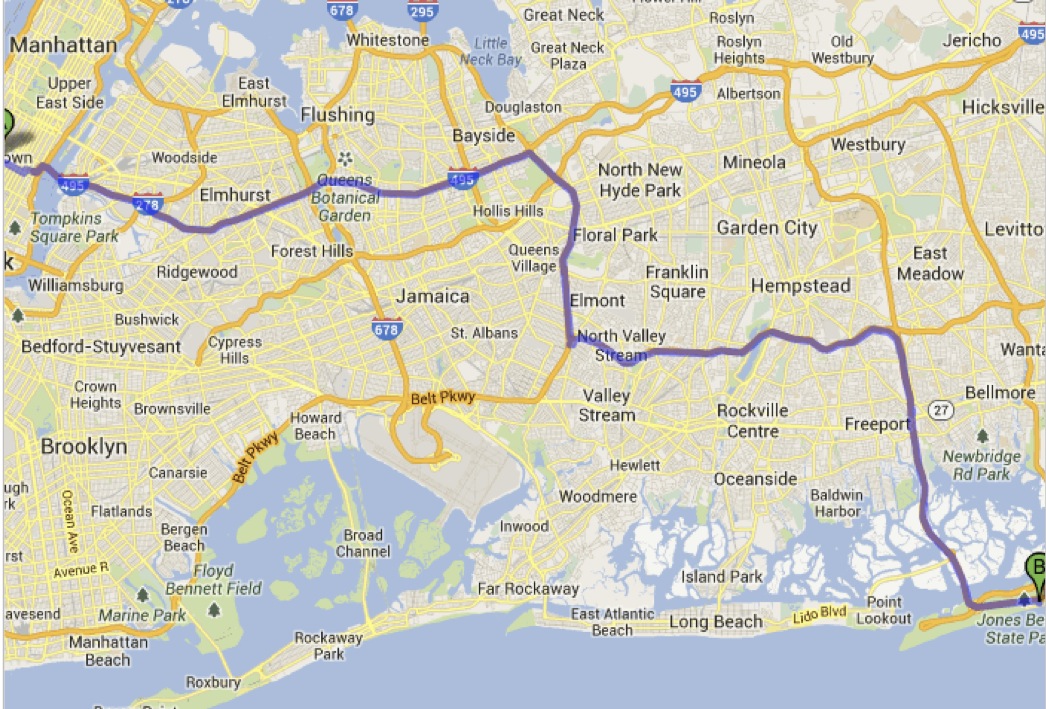 But public transit is so convenient you might want to consider it even if you own a car (which we don't assume readers of this blog do). It's a 48-minute ride from Penn Station to Freeport, Long Island, around 58 minutes from Atlantic Terminal in Brooklyn (one transfer usually required, at Jamaica). From there, the N88 NICE bus runs weekends starting Memorial Day weekend and daily starting the Sunday of the last week of june through Memorial Day. (Full schedule here.) The bus ride is around 25 minutes.