Nestled along the western side of Cayuga Lake are a handful of wineries, in just such an assortment that one could, if one chose, "winery hop" northward from Ithaca. If you've been to Napa have that in your mind's eye, the Wine Trail, like many east coast wineries, is a different experience altogether. Unlike the vast California operations with corporation-sized budgets and nationwide distribution, the wineries of Cayuga Lake (like those of eastern Long Island) are mostly small, family-owned enterprises. But there's charm to be discovered, often at a far lower price than in Napa.
Be warned – this is a rabbit hole. There are at least fifteen wineries, all highly reviewed by visitors, and to attempt to describe them all in detail would require multiple visits. (Don't get us wrong – we're up for that.) For the first-time visitor to Ithaca, however, we'll attempt to provide a framework. Below is a "starter set" – a selection of some of the most highly reviewed wineries in sequence along US 89 – ending a mere 29 miles from Ithaca.
4367 E Covert Rd
Interlaken, NY 14847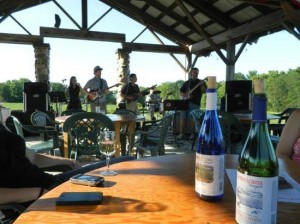 14 miles out of Ithaca, sits unassumingly in a barnlike complex reminiscent of a Trader Joe's. Americana has a tasting room, located in the vaulted-ceilinged main barn, and a cafe with '50s diner kitsch. Tastings start at $3, with upgrades available. Wines are highly reviewed, and prolific in variety, and visitors rave about the cafe.
3862 County Road 150
Interlaken, NY 14847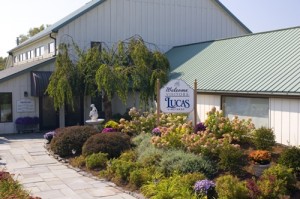 Five miles up the road from Americana, and 19 miles out of Ithaca, Lucas Vineyards offers tasting flights of eight wines for an unheard-of $1. The selection of wines for purchase is wide, and well-reviewed, and the service garners extra mention.
6861 State Route 89
Ovid, NY 14521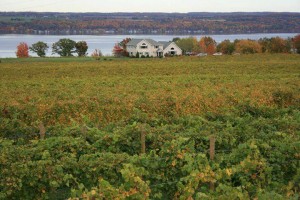 Slightly more than 5 miles farther along route 89 and 24 miles outside of Ithaca is the Thirsty Owl Wine Company. The Thirsty Owl, which opened its doors in 2002, occupies a property that's produced wine since the early '70s. (source). The Owl, according to its website, has received the Governor's Cup award for its reislings. The quality of its wines is one thing, but the Thirsty Owl has one of the most beautiful properties of any Cayuga Lake winery, with a modern tasting room and outdoor deck reminiscent of Napa. At $3 for a tasting, however, it's still far more budget than its west-coast cousins.
4. Knapp Winery
2770 Ernsberger Rd
Romulus, NY 14541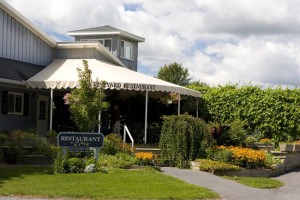 5.5 miles farther up the road and just shy of 30 miles from downtown Ithaca is Knapp Winery. Knapp's photogenic tasting room sits in a vaulted-ceilinged barn, and its outdoor patio offers expansive views of the vineyards. Like its Cayuga Trail brethren, Knapp offers tastings starting at $3, and the Reisling – a popular varietal for the region – is the standout, but the Limoncello is also worthy of mention.
4565 State Rt 414
Romulus, NY 14541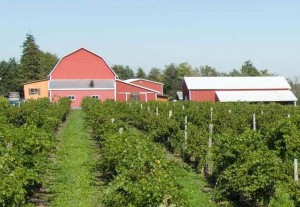 34 miles from Ithaca, Swedish Hill is the farthest-flung of the wineries we're profiling in this article, and an appropriate place to end a day-long wine trek. Swedish Hill earned its accolades in 2008, winning the Governor's Cup and named Winery of The Year at the New York Wine and Food Classic. (source) It has a rustic-chic tasting room with the exposed beam and valuted ceilings that almost ubiquitous for the region. A tasting flight of 8 wines clocks in at a wallet-friendly $2, and visitors love the Viking Red, an unusually good red in a region not known for them, and Naturel Champagne.