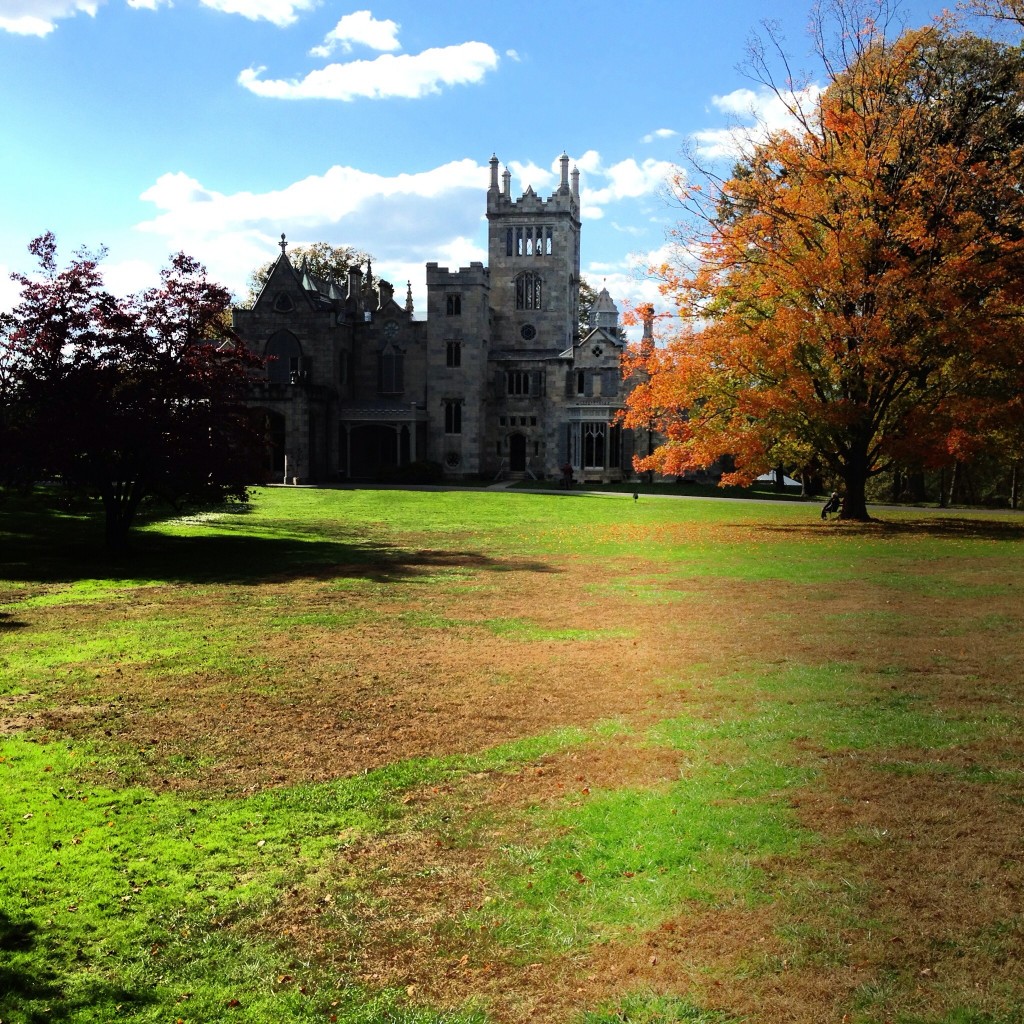 635 S Broadway
Tarrytown, NY 10591
If you like your conspicuous consumption the way I like mine, you like it Old School. The Hudson Valley is the Mecca for the outsized estates of the American magnates and robber-barons we've all read about in history class. Rockefeller. Roosevelt. A generation of self-made American royalty whose taste in homes cried "we can do it too" across the pond at the British aristocracy. And old school American tycoon wealth meant Big Grounds.
The grounds of Lyndhurst are so expansive you'll likely find the titular gothic mansion quaint.
"Is this the gatehouse?" I asked my wife.
No, it's the centerpiece of this majestic, hilly parcel of land perched, like so much Hudson valley property, on a bluff overlooking the river.
The mansion, designed in 1838 by Alexander Jackson Davis, and home to a New York City mayor, a merchant, and a "railroad tycoon", (source) is now open for guided tours, according to the website.
To us, the grounds themselves were the most memorable feature of Lyndhurst. You arrive and follow a carriage path through a meadow as it arcs around a bend, then drops sharply away as you crest the hill, revealing the house below and the river behind it. The house actually sits at a relative "low point" on the property, though it's still a good deal above the riverbank. (There's a vista-point behind it.)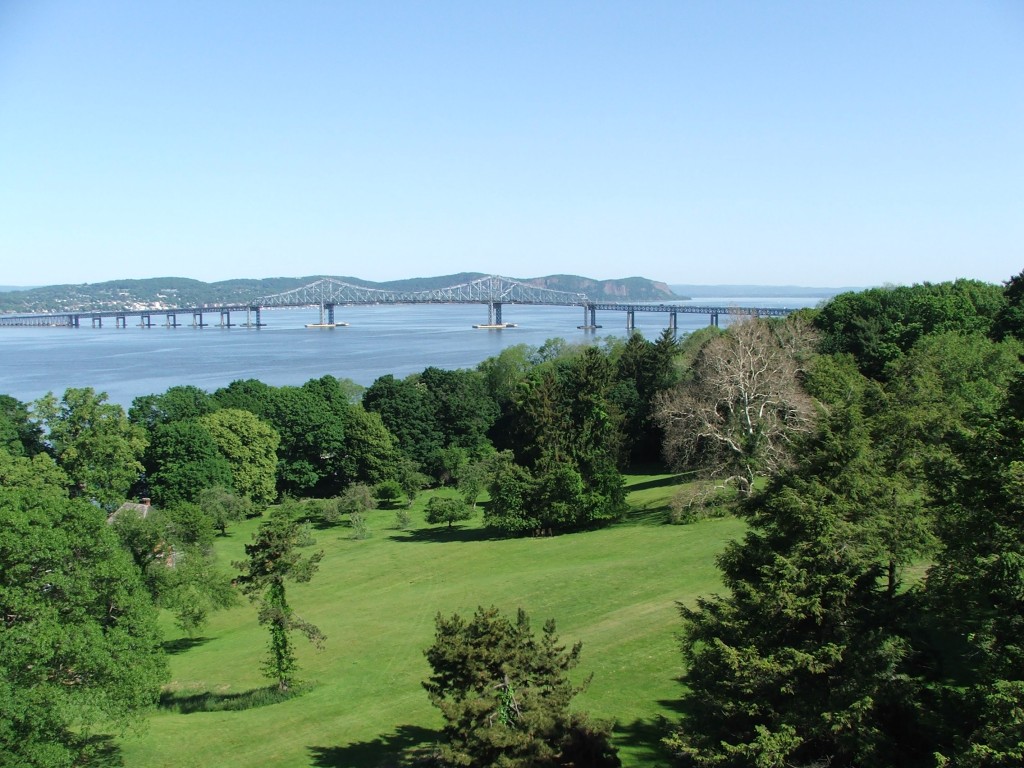 Across the carriage path from the main house sit the stables, and the carriage house – now a museum/gift shop/event space, which was under renovation when we visited.
Several hundred yards back up the path, across a big meadow, is the greenhouse, of which only a hooped metal frame remains. (A fire destroyed the original wooden structure.)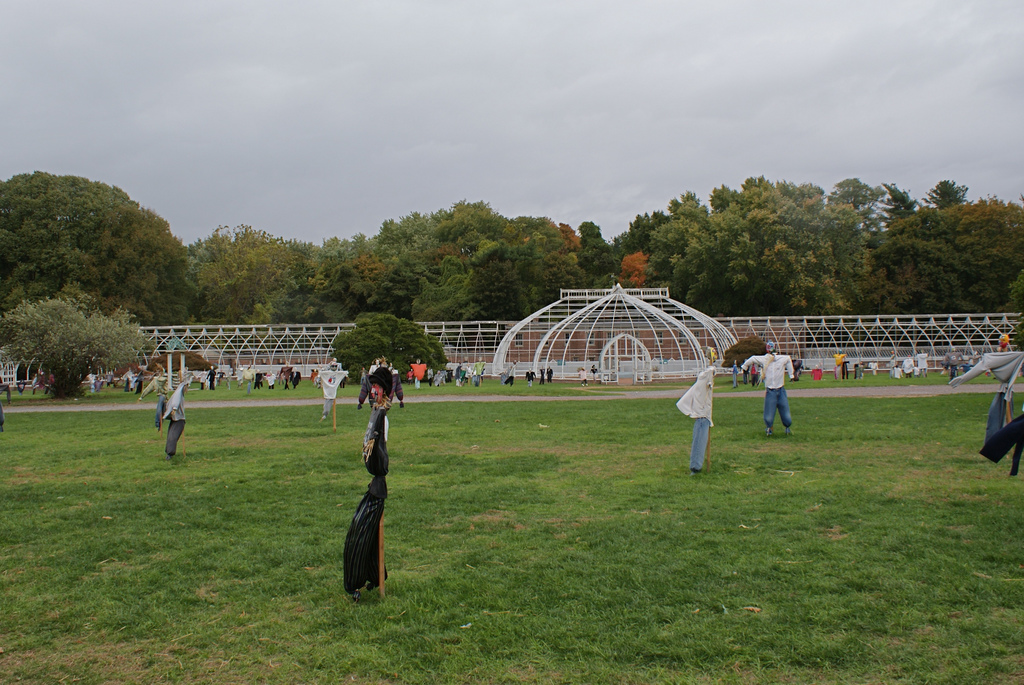 All-said-and-done, Lyndhurst, like Storm King Art Center, is kind of a "choose-your-own-adventure" space, where you can stop by for an hour stroll, get deep into the details and history with guided tours, or even attend one of the many summer events, like music performances and lectures.
Getting There
At a mere 28 miles from lower Manhattan, Lyndhurst won't take you more than 90 minutes to reach – as little as 45 in light traffic. From Brooklyn, either the Hugh L. Carey (Battery Tunnel) to the Westside Highway or the RFK (Triborough) Bridge to the Major Deegan (I-87) will work.
On public transportation, take the Metro North from Grand Central, train 897 towards Poughkeepsie, and hop off at Irvington. It's about a mile-and-half from there to the estate, which you can either walk or cab.