You'll hear a lot about the southern fork of eastern Long Island when you google "weekend getaways from NYC". That's where the Hamptons are. Have we been to the Hamptons?
Yes.
The Verdict? Skip it, unless you're Billy Joel. (If  you're looking for a beach getaway for yourself, try Cape Cod.) The best feature is the houses, which are spectacular. If you like grandiose displays of opulence and have already done Kykuit, drive among the rows of mansions and behold what Wall Street or Show Biz money can buy. Then head north to the real draw – Long Island Wine Country.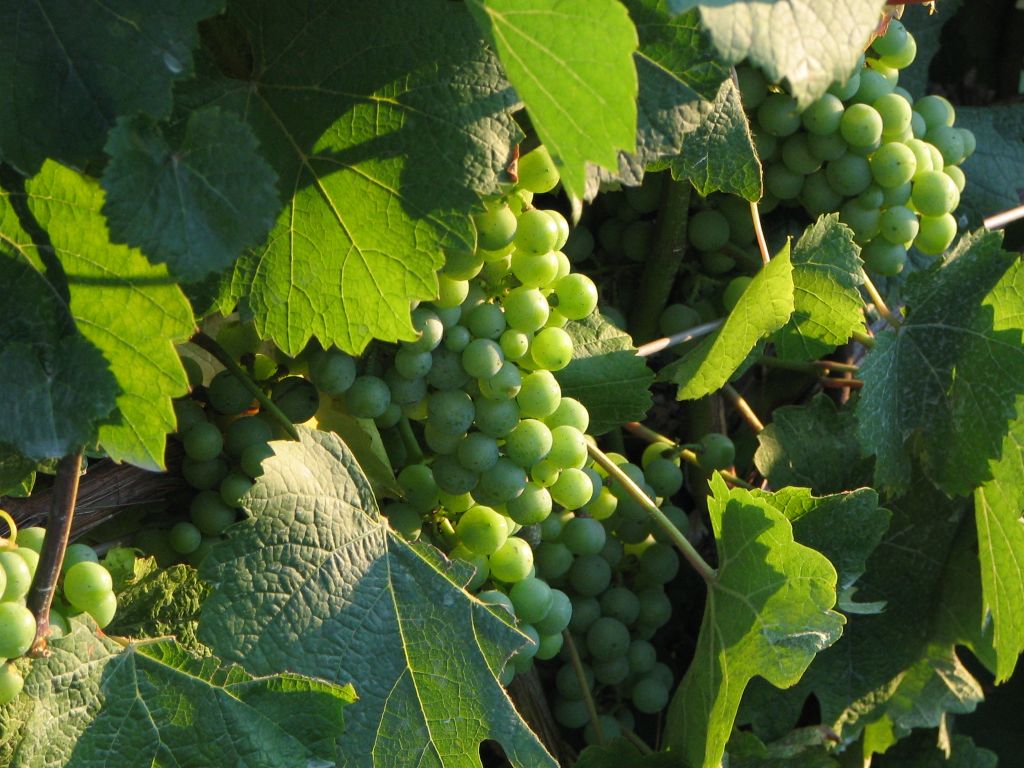 Photo by E Photos
This blog, if you haven't gotten the memo, is dedicated to smart getaways, and we think it's generally a smart idea to head to lesser-known, underrated spots and let the throngs hit up the tourist joints.
Also, we're bullish on wine.
Below, a list of some of the highest-reviewed spots in Long Island Wine Country, in order from west-to-east, as one might traverse them along the North Fork.
3543 Sound Ave
Riverhead, NY 11901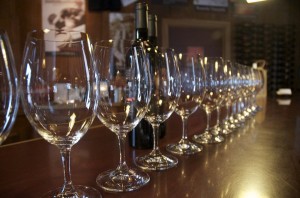 Visitors like this spot for its generous staff, abundance of food with tastings, and generally classy atmosphere. Tastings start at $9, and popular varietals include the 2010 Sonnet, Chardonnay, and Cabernet Franc.
2. Harbes Family Farm and Vineyard
715 Sound Ave
Mattituck, NY 11952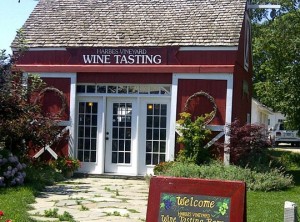 The name says it all – Harbes Family Farm (and winery) is a hybrid of farmer's market, winery, and petting zoo. A wonderful hybrid. As you might imagine, tastings take place in a barn, recently refabbed and expanded. The staff is chatty and unassuming and treated us right, hooking us up with extra tastes. The tasting menu offers two options, and the Cadillac option is only $8. Standouts are the Roses and dessert wines.
150 Bergen Ave
Mattituck, NY 11952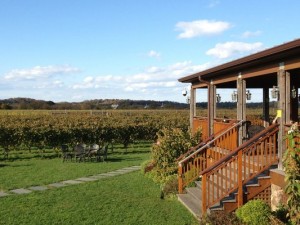 Established in 1995, Macari gets high marks for its elegance, boasting a spacious tasting room and back porch with beautiful views of the vineyard. Tasting flights start at $7 for 4 types of wine, and selections of cheeses and cured meats are available for purchase. Reviewers give the Chardonnays high marks.
4. McCall Wines
22600 Main Rd
Cutchogue, NY 11935

McCall has found the magic line between rusticity and elegance. Situated in a low-slung ranch house, the tasting room opens via ancient barn doors to an outdoor patio and picnic tables that overlook the vineyard. Reviews are superlative, and McCall boasts something that's uncommon on the east coast – a strong roster of reds. Estate Pinot Noir is the standout, and though it's a sobering $40-a-bottle, most people say it's worth it.
5. Raphael Vineyard and Winery
39390 Main Rd
Peconic, NY 11958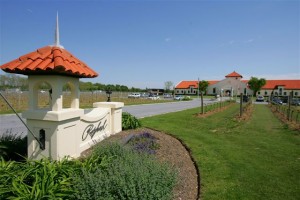 Housed in a Spanish colonial-style villa evocative of Napa, Raphael carries a pricetag that's distinctively Long Island, with tastings from $2-$6. (Though full glasses are $8-$15.) Standouts are the Reisling, Cabernet Franc, and Chardreaux. One of the most popular wineries in the region (and a sought-after wedding venue), it can get crowded.
1450 S Harbor Rd
Southold, NY 11971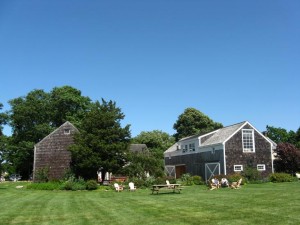 Croteaux differentiates itself from its neighborhoods by forbidding parties and limos, which tends to keep the groups small and the ambiance layed-back. Patrons appreciate the warm, "hands-on" approach of the staff and casual rusticity of the setting. Croteaux specializes in Roses, but you'd be surprised of the subtle variations possible – one type made with wild yeast for instance – within the category. Tastings start at $17 for a flight of 6 wines.
1450 S Harbor Rd
Southold, NY 11971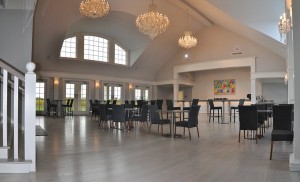 Speaking of specialty, Sparkling Pointe specializes in just what you'd think they do if they named their vineyard well: all things sparkling. Where some Long Island wineries tend toward rustic settings and family-run operations in both appearance and vibe, Sparkling is decidedly corporate-feeling, which should assuage "winos" looking for a high-end experience. Sparkling Pointe's tasting room is a massive, vaulted great room of an imposing chateau, and comparisons to a golf clubhouse are not inappropriate. But – the wine: four samples will run you $17, and the quality is undisputed, even as some visitors are turned off by the ambiance.
8. One Woman Wines and Vineyard
5195 Old North Rd
Southold, NY 11971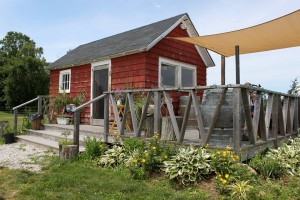 On polar opposite of the atmosphere-spectrum from Sparkling Pointe is One Woman, which occupies only a small red hut surrounded by vineyards. Staffed by owner Claudia and her daughter, One Woman is every bit the family-run experience. Of One Woman's wines, the Gruner is the standout amongst patrons, but the Reserve Chardonnay and Sauvignon Blanc also win raves.