So, first question: is pike place market worth an afternoon? The answer is a qualified "yes". If it's your first trip, definitely go. The street theater, like the fish-tossing-guys, is entertaining, and, lest I forget, this is a *real market*, with fantastic produce, seafood, flowers, and other odds-and-ends.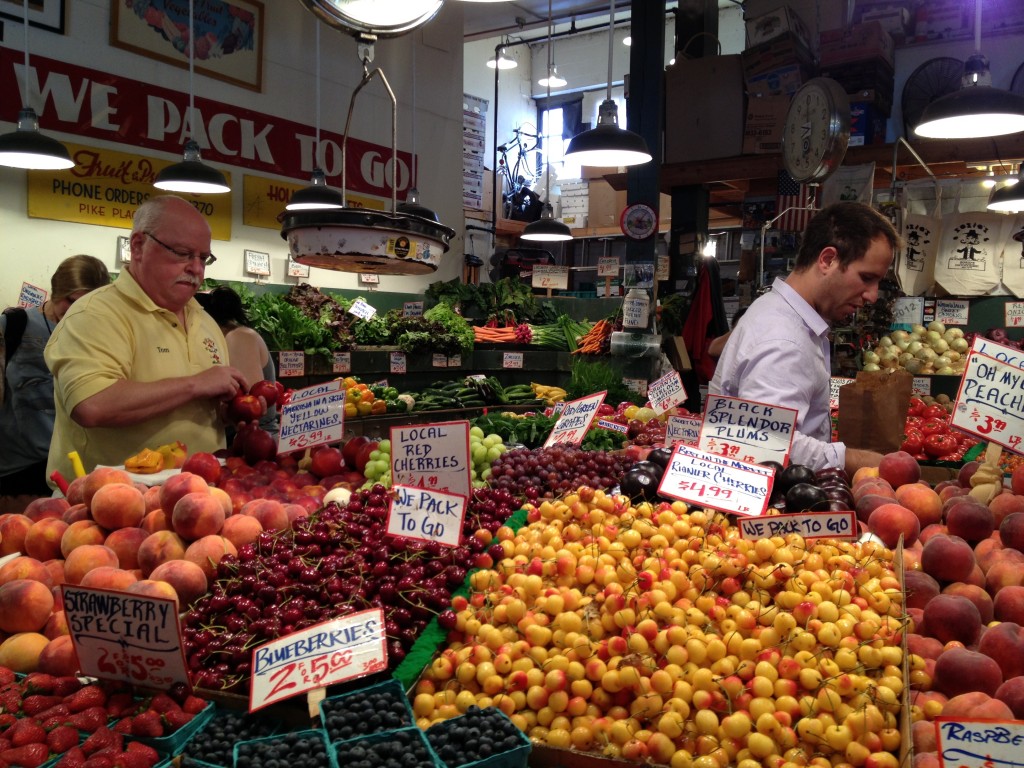 Try samples, eat at one of the food stalls, or just walk around and people-watch. The market calls to mind fisherman's wharf in San Francisco, though it's far more worthwhile (more like the ferry market). It's situated in a long building parallel to the sound, stretching about five city blocks.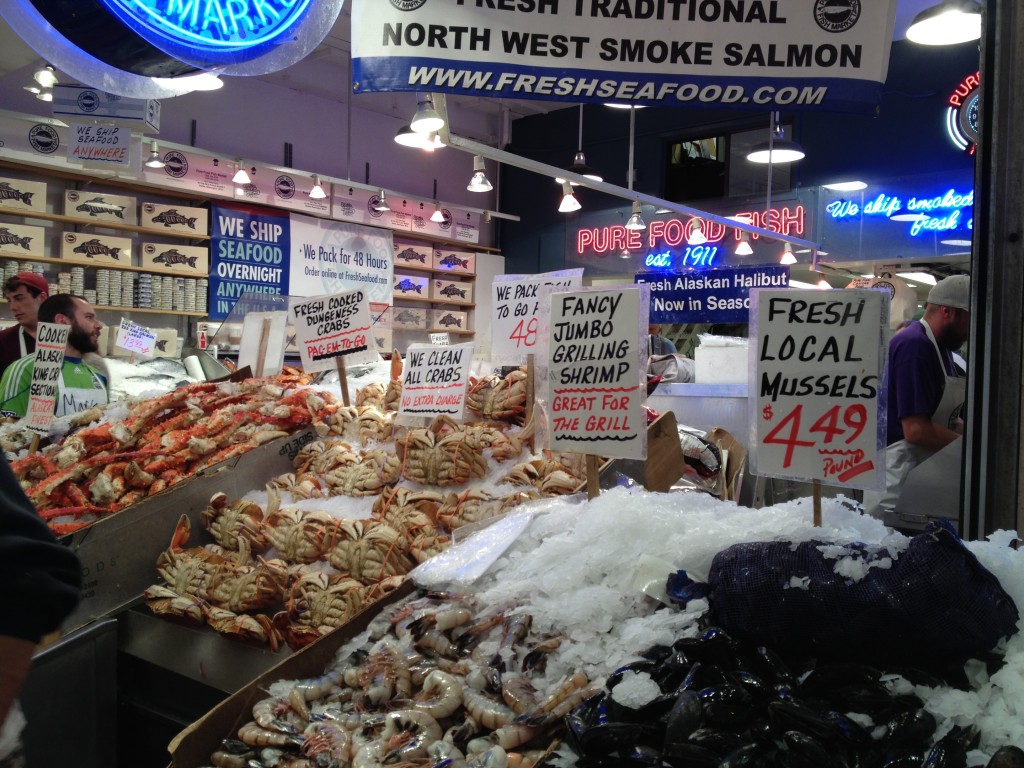 As usual, the market was actually the least interesting thing to me. In my efforts to find the infamous bubblegum wall (see below if you can contain your enthusiasm for just a few more paragraphs), I followed an alleyway south for several blocks until I arrived at a staircase leading to the flood plane below.
I walked underneath the highway (state route 99), and onto a pier, where people were lining up for some kind of Ferris wheel.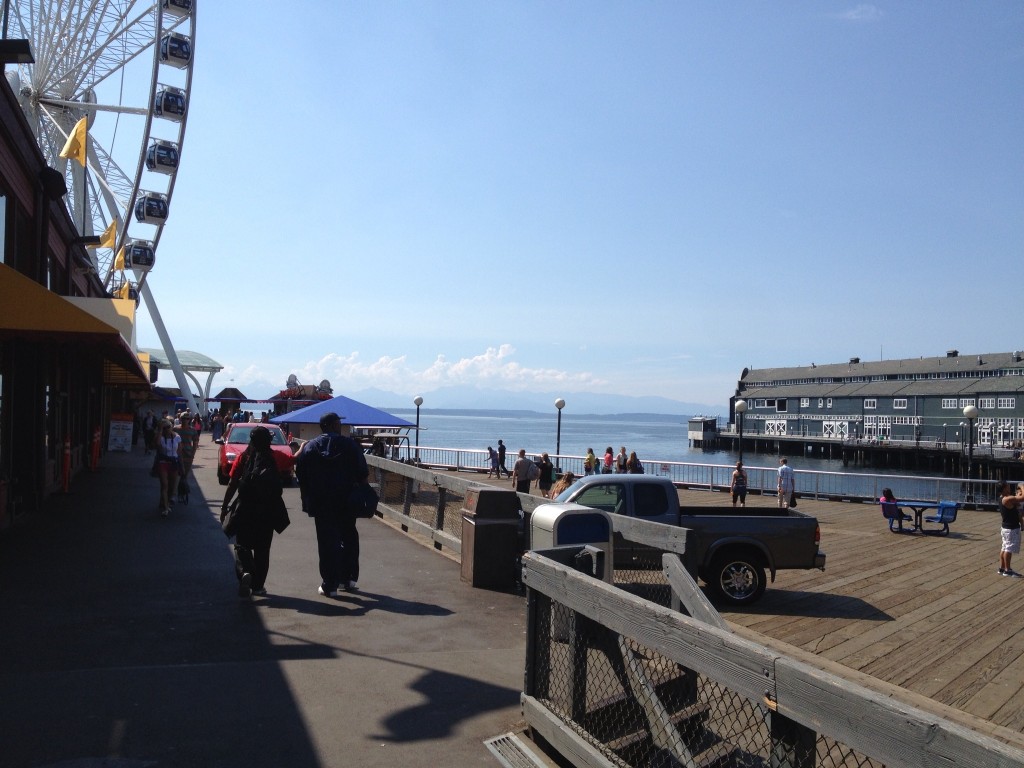 From this spot, the view of the skyline and the bay is unparalleled. We do skylines in New York, but southern manhattan has nothing like this dramatic geography. (The Cloisters and Inwood do, though, and it's also gorgeous.) I know from the underground tour that the original downtown was built on this tidal flat, and the hills above it were the "burbs". Of course downtown Seattle swallowed everything in the intervening years, and those hills were leveled somewhat in order to raise the downtown several feet above sea level. But a great deal of dramatic geography remains. Ascend one of the public staircases from the piers up to first avenue and you've traveled roughly the same vertical distance as if you had climbed into the stands of a football stadium from the field. The views from the street looking out at the sound are dramatic , and the views a few-hundred-feet below at sea level looking back are equally so.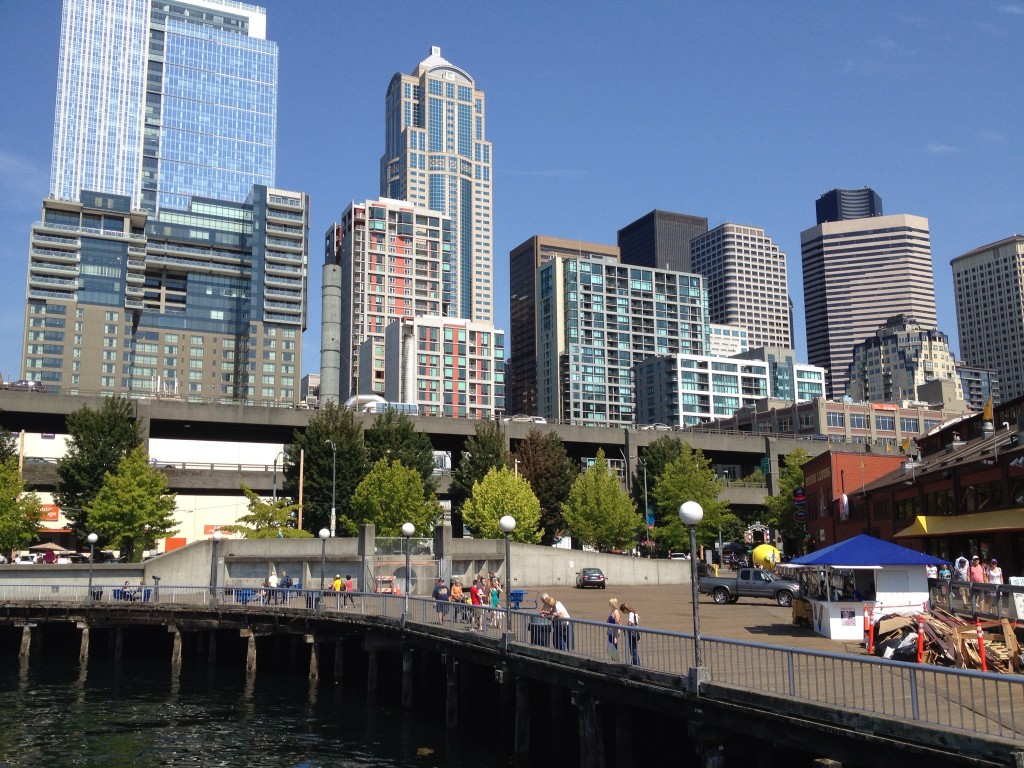 Oh, and I did visit that silly bubblegum wall, which Anthony Bourdain calls "the second most unhygienic place on earth".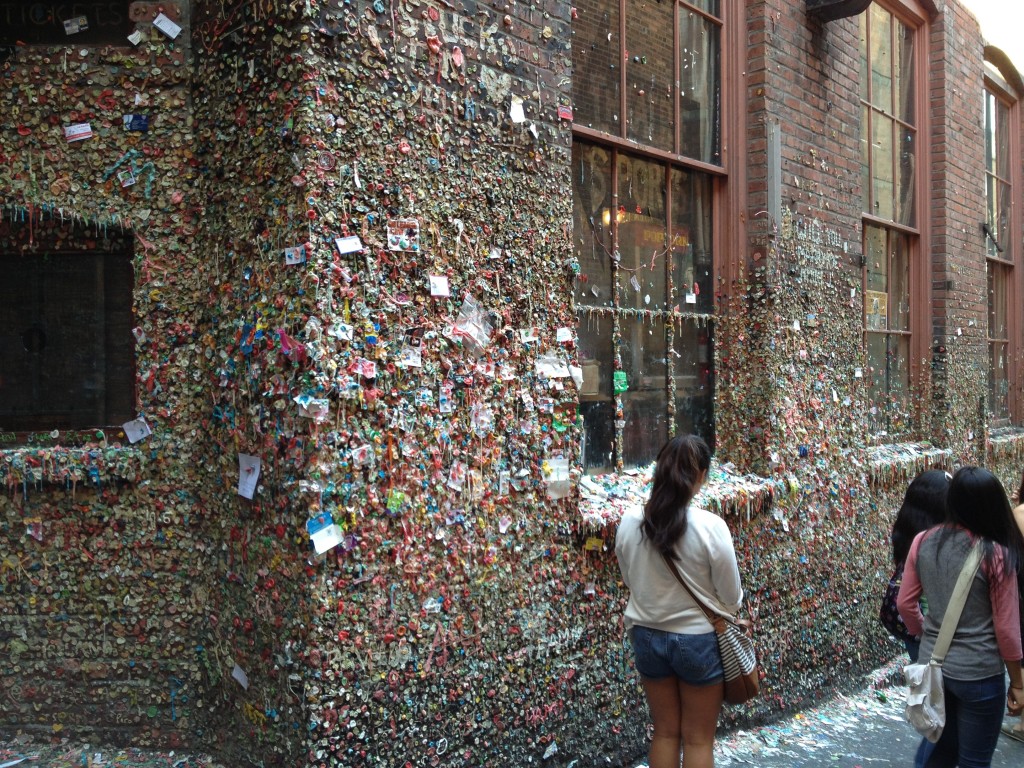 Verdict – you'll see it anyway, it's free, try not to touch anything, and continue on to the views below.
After returning to the market, I ran into an old college classmate, a chance encounter that was truly "chance" – he doesn't live in Seattle either, but there he was. The "hang", brief-as-it-was, reminded me why I love travel – for centuries we humans were confined by geography, able to associate only with those in our immediate vicinity. Now, we're addressless, just passengers of life.
Or something. Also, I was craving Starbucks.