An oft-overlooked area in travel writing is airport survival. Some airports, like Hong Kong, have restaurant-worthy food options at arm's reach. Standards in the US are somewhat more modest. JFK's terminal 5, pretty-as-it-is, is a food desert.
SEATAC falls on the slightly-better-than-average space on the spectrum. There are decent eats to be had, if you know where to look. Unfortunately the terminal maps are woefully inadequate. Below, our survival summary:
Anthony's, Ivar's Fish House – Central Terminal
Both Anthony's and Ivar's come highly recommended. Anthony Bourdain featured Ivar's on an episode of The Layover, as proof-positive seatac has better-than-average food. Anthony's is the "secret" favorite of the ticket agents. Both are on the pricey side, though not by New York standards.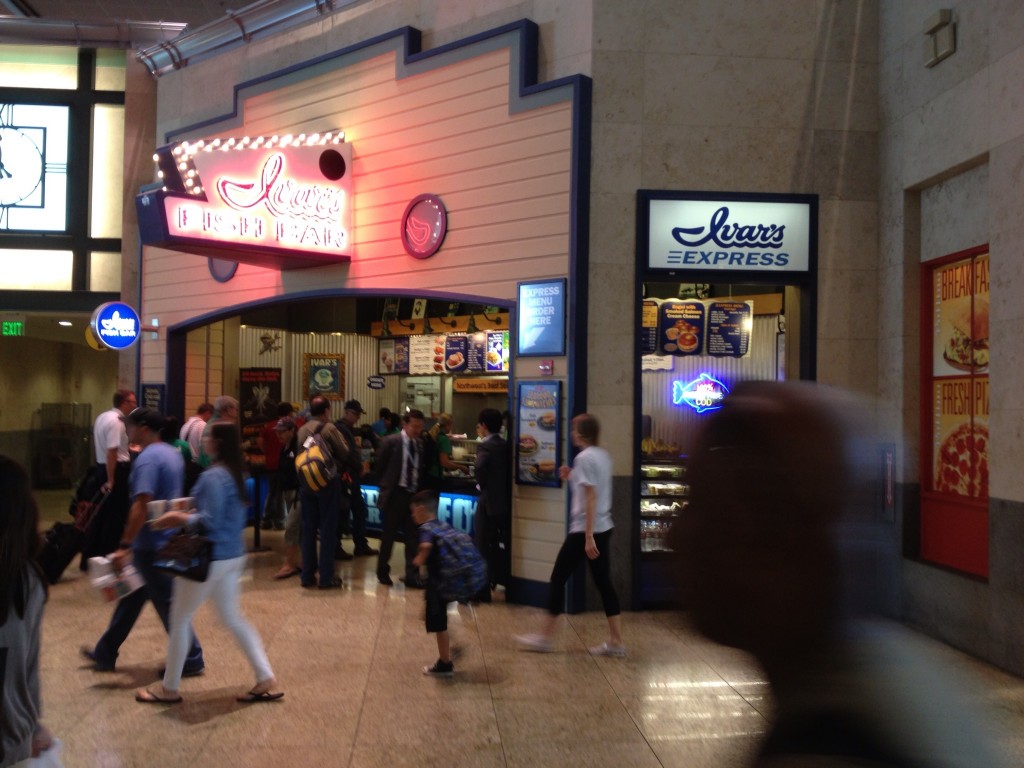 Here's the problem – if you don't go through central security you might miss them entirely. Wherever you end up once you've cleared security, if you want a good meal, find your way back to the central terminal.
Wolfgang Puck and Beecher's Handmade Cheese – Terminal C
These are the best options for grab-and-go. Beecher's, with locations in downtown Seattle and in New York's Flatiron neighborhood, tops the yelp reviews for best eats, offering exceptional breakfast sandwiches. Puck is a useful go-to in unknown airports because quality control seems marginally tighter than average airport eateries. Solid choices are made-while-you-wait sandwiches and salads.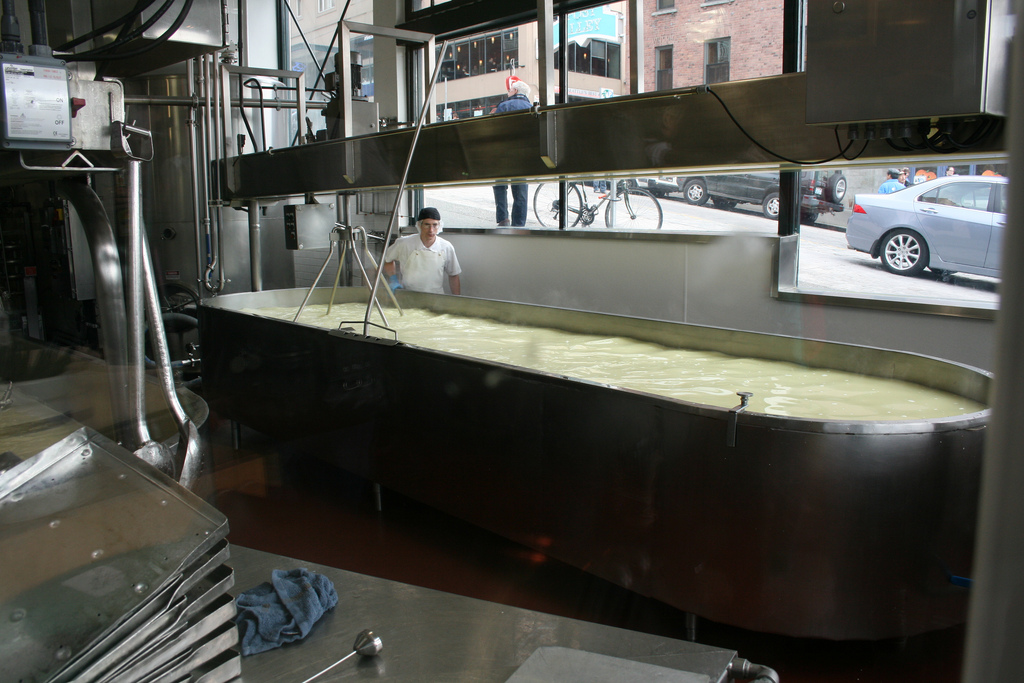 Photo by Tama Leaver
Runway Grill – Terminal S
Amid the widebodies bound for Japan, China, and other far-flung ports-of-call sits a modest food court. Skip the sit-down seafood joint and head for the Runway if you need belly-fuel in a pinch. Sandwiches are cheap, fresh, and solid. Flavor is comparable to Wendy's. (Which they have, by-the-way, in the central terminal.)
Coffee – Starbucks – Every 50 Feet, and Cafe Vita, Terminal C
When's the last time airport coffee got 4.5 stars on yelp? Enter Cafe Vita, nestled next to Beecher's in terminal C, which one reviewer described as "probably the best airport coffee I've ever had."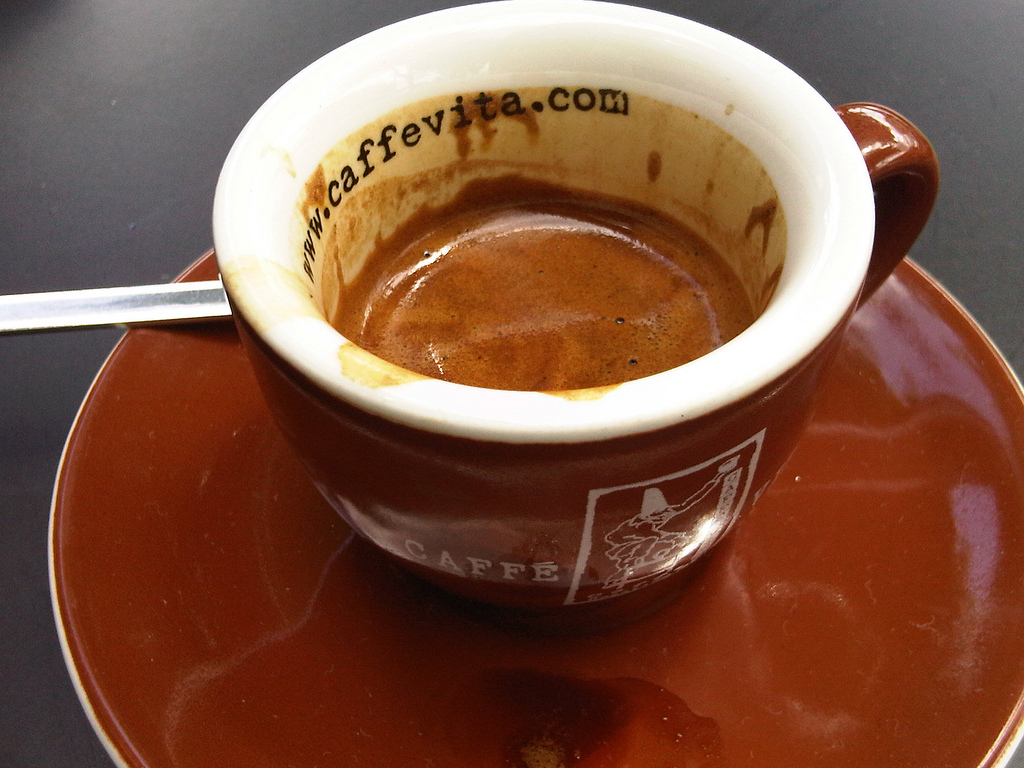 Then there's Starbucks, which, like Wolfgang, is a solid choice in a pinch. Plus they have a lot of them. If you haven't heard…
Just one more note – if you're early don't be afraid to explore. This isn't JFK – all terminals can be reached via underground train without leaving the security perimeter. The best eating and shopping is in the central terminal, but you can get from end to end pretty quickly.