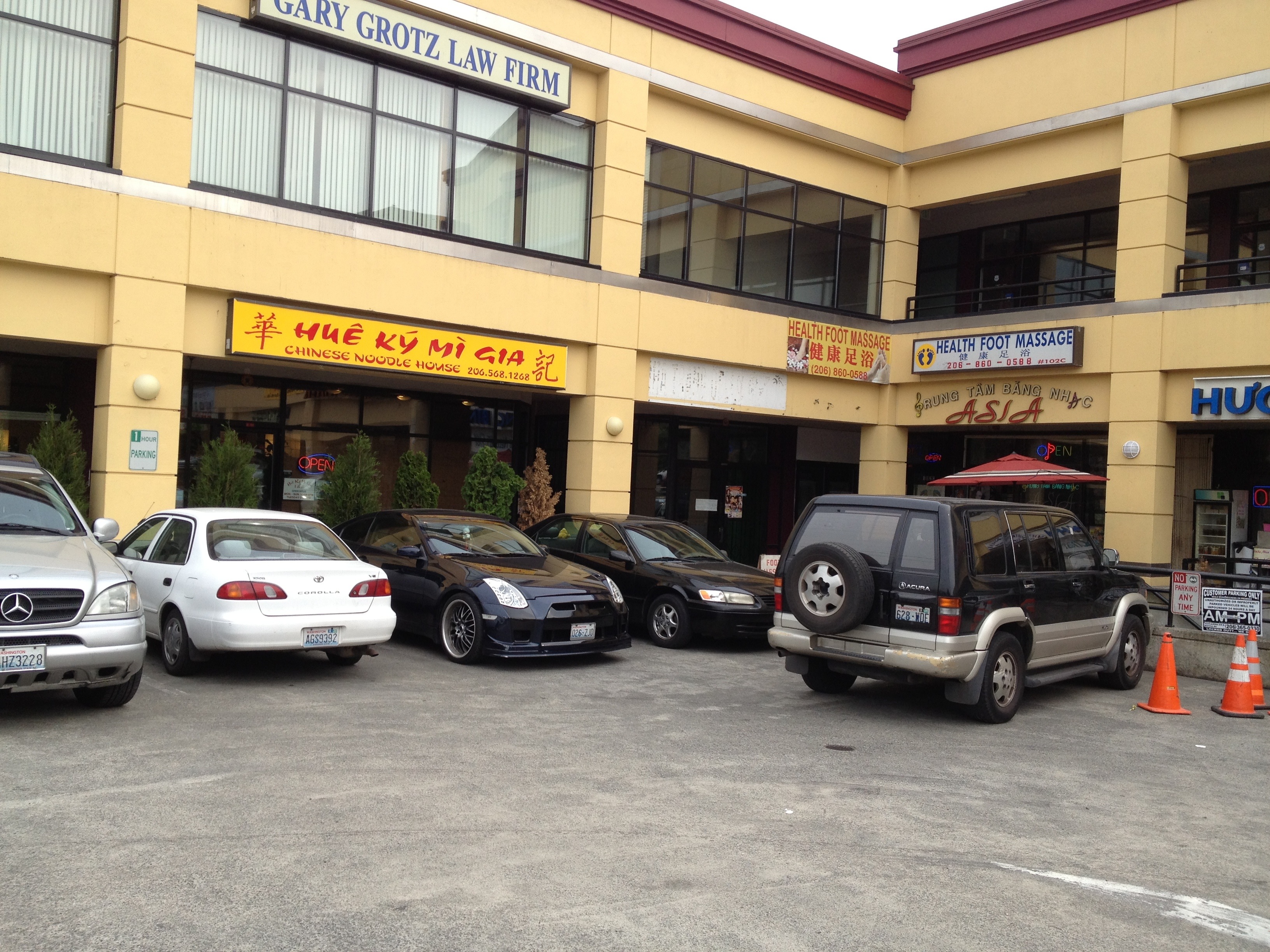 1207 S Jackson St  Seattle, WA 98144
Anyone with a finely-honed taste for Asian food respects the mini mall. To some, the concrete jungle of LA's koreatown, bespotted as it is by nail salons, massage parlors, cram schools, and travel agencies, is a thing of beauty. Of course we're writing not about LA, but about Seattle in this article series. But Seattle's Chinatown, bisected by route 5, has an old section, with stately brick buildings and a view of the sound, and a new section that's wonderfully LA, and it's there, on Jackson ave, where Hye Ky Mi Gia resides, across the street from a Vietnamese travel agency, and kitty corner from a Taiwanese bubble tea shop.
"There's no way this can possibly be bad," we decided. Over the course of two visits – yes, this spot joins the rarified "two visit" club – we went deep, and the menu proved equal to the task.
Starting light, we tried the wonton soup. The broth, the harbinger for things good-or-bad to come, was exceptional. Wontons themselves were delicate and thin, the meat inside them finely chopped and well-seasoned.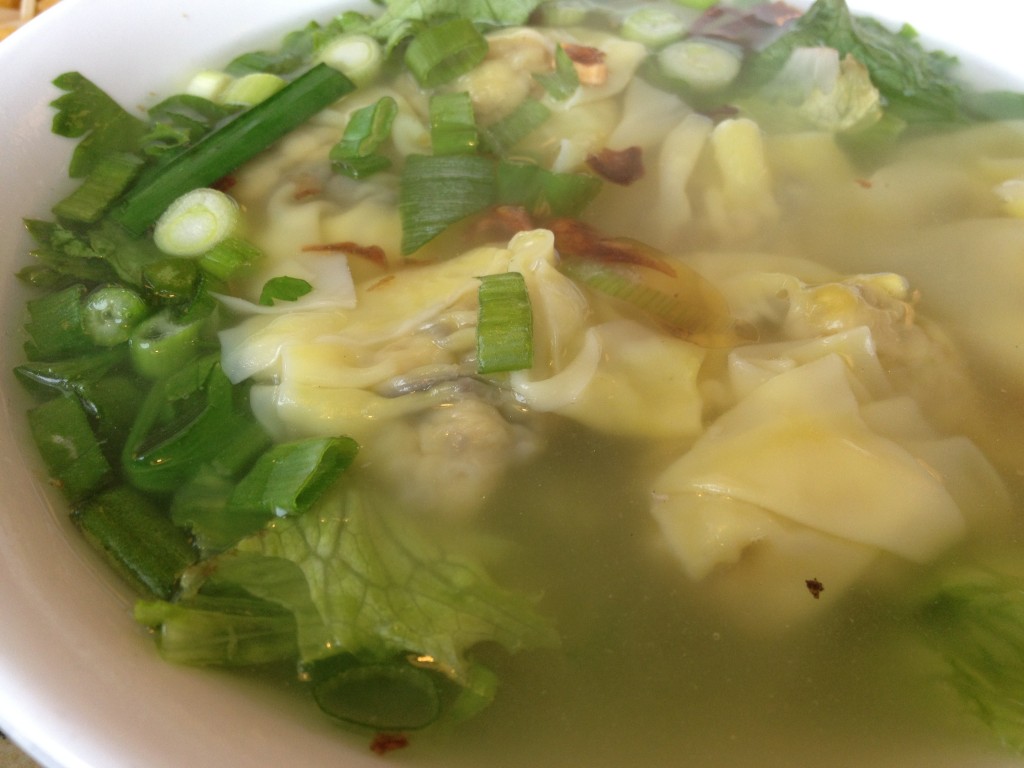 Next we tried another stand-by that Chinese restaurants perennially…muck…up, mi fen noodles (there's no consensus on how to write this but everything's a bad translation of 米粉). This can be delightful and multidimensional, or it can be oily and depressing. Luckily it was the first.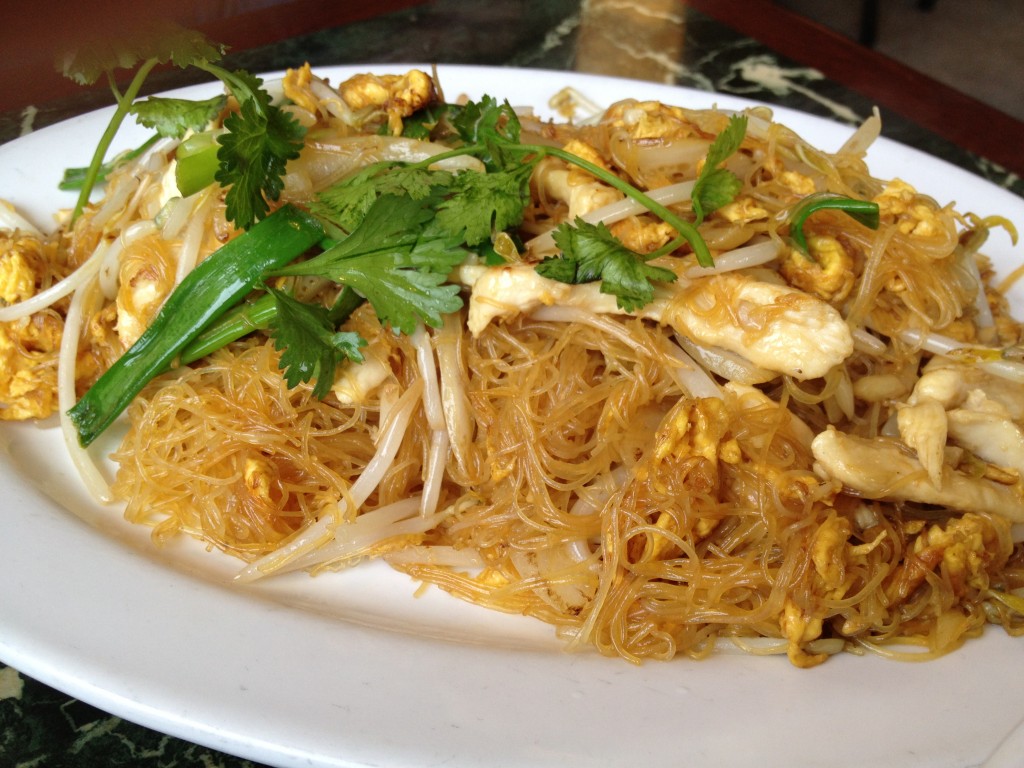 During the first visit I noticed some of the "regulars" noshing a noodle soup with a roasted chicken leg, bone-in, and the next day I tried it. Some of the best chicken in memory. The noodles were wheat, and al dente. The broth was aromatic and complex.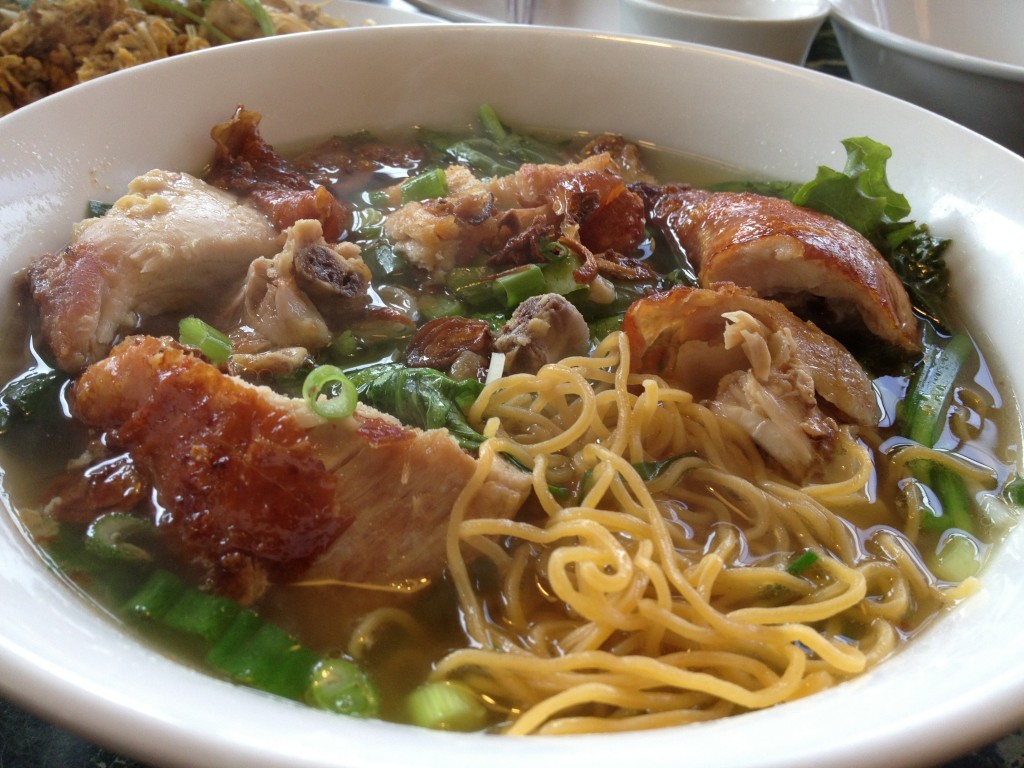 I've been to China, Hong Kong, and Taiwan, and I have two categories of Asian restaurant – those that are a decent substitute state-side and those I would appreciate even in their native country. If I stumbled into Hye Ky Mi Gia at a food court in Hong Kong or Singapore, I don't feel it would be noticeably below the standard for those countries, and anyone who's been understands what a high compliment that is.