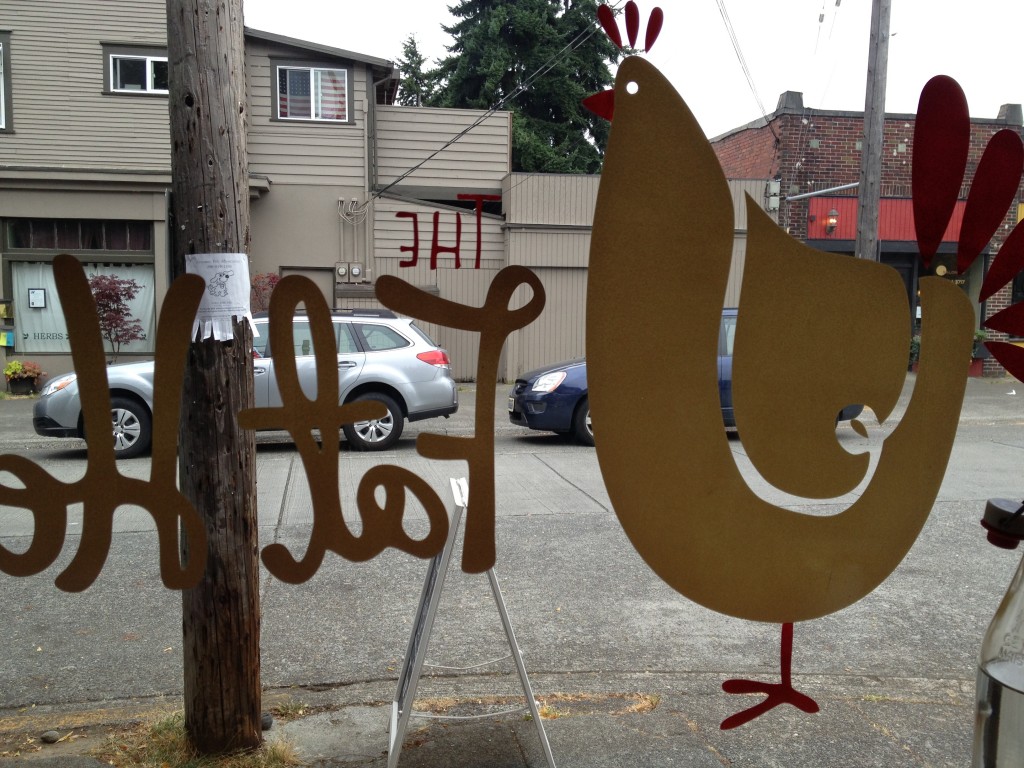 1418 NW 70th St
Seattle, WA 98117
Believe-it-or-not, not every restaurant we visited made it into the "where to eat" section of this blog. We tried several brunch joints, and in the end are including only two, which offer a good "spread", one representing excellence in "greasy spoon" diner food (it's not actually greasy), and the other, the Fat Hen, filling out the organic/free range/locally-sourced/artisanal niche.
A lot of restaurants pretend to be what the Fat Hen actually is. The trend toward local sourcing and organics has obviously had a positive effect on the supply chain – providing farms a way to make money responsibly – but it's also resulted in a bevy of mediocre restaurants preparing good ingredients in a lackluster way. The Fat Hen escapes this fate by focusing on unique creations.
As usual in these situations, attention to detail matters. Fat Hen takes this stuff seriously. Eggs Benedict (free range, of course) are done simply, with all ingredients made-from-scratch, and the dish sings.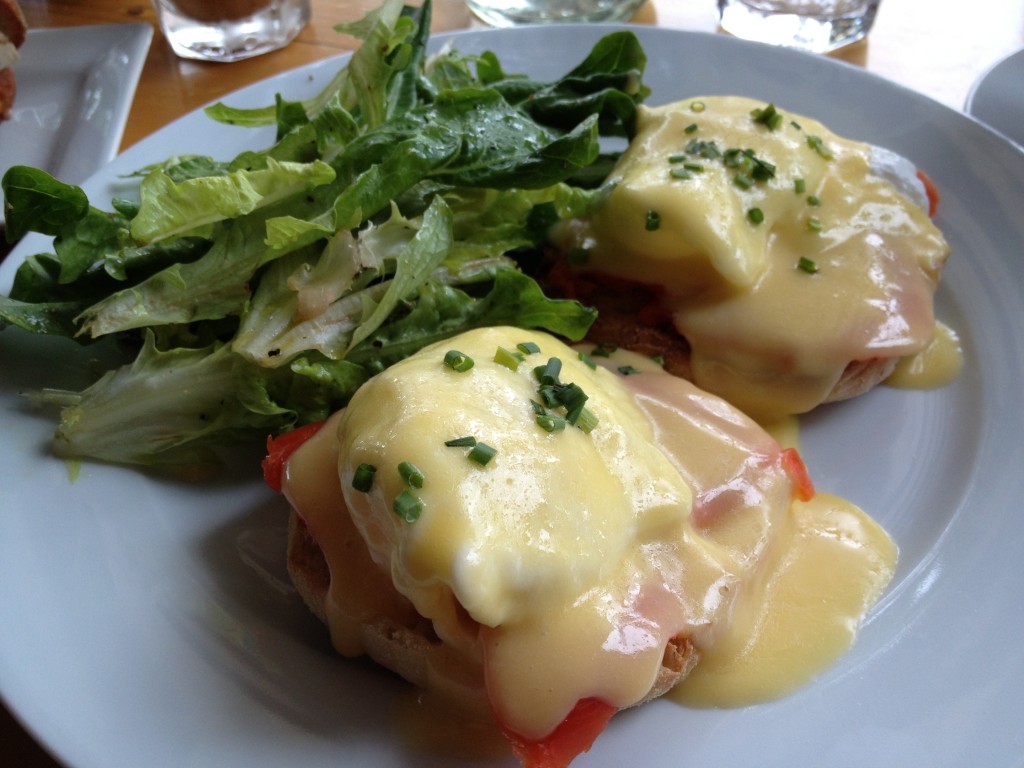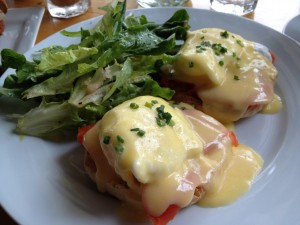 A roast pork shoulder sandwich with roasted red peppers is better than it needs to be: well-marinated, well-balanced, and bread just the right texture.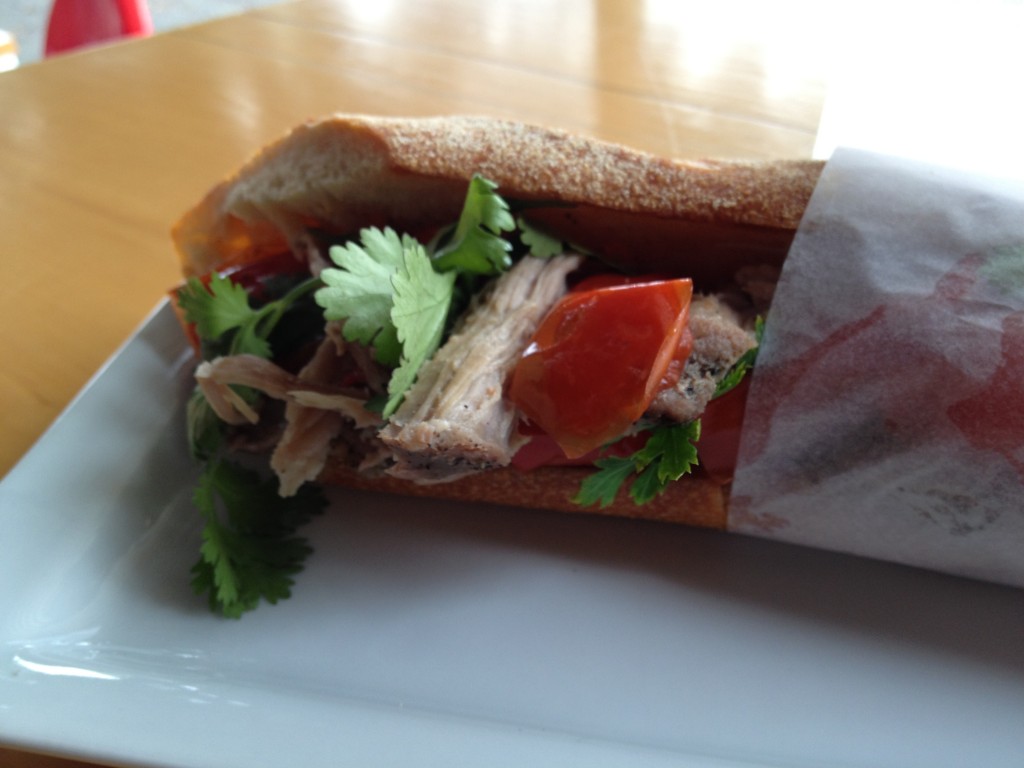 Cold-brew iced coffee, an afterthought in many brunch joints, even in Seattle, is just right.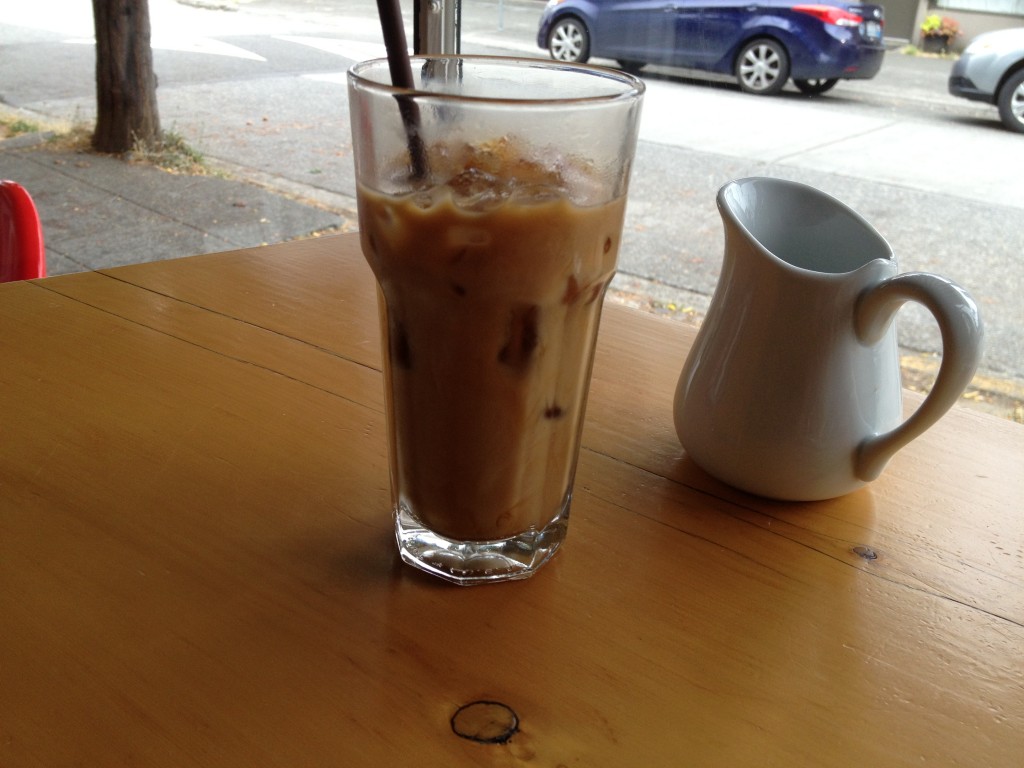 Chih-Yu sampled the cookies and granola and gave them rave reviews.
The Fat Hen is nestled in a quiet residential block of Ballard. Ballard, once a "rough" neighborhood, is now home to a head-turning density of coffee shops, designer furniture stores, fratty tap bars, and organic bakeries, and defies the east-coast concept of "neighborhood", stretching miles inland of the docks. It's more like a "borough".
Point being: you wouldn't happen across The Fat Hen if you started a stroll in "downtown" Ballard. You'd need yelp, a recommendation from a local, or this blog, but it's worth a trip.