658 NE Northlake Way  Seattle, WA 98105
Voula's is just about as directly opposite The Fat Hen as you can get within the confines of deliciousness. For starters, it was featured on Diners, Drive-Ins And Dives. High falutin this is not. (And good damn riddance.) Amid spartan surroundings, Voula's cuts-to-the-chase, serving up big portions of classic brunch dishes rendered with surprising imagination and subtlety.
Voula's sits just 100 yards from the waterside, in the shadow of the I-5 bridge. To add to the ambiance it was "misting", in characteristic Seattle style, when we visited. You enter through a fire-door, with a knob. Inside it's packed wall-to-wall with patrons. A massive grill lines the back wall, and there's a wraparound counter with stools, "greasy spoon" style.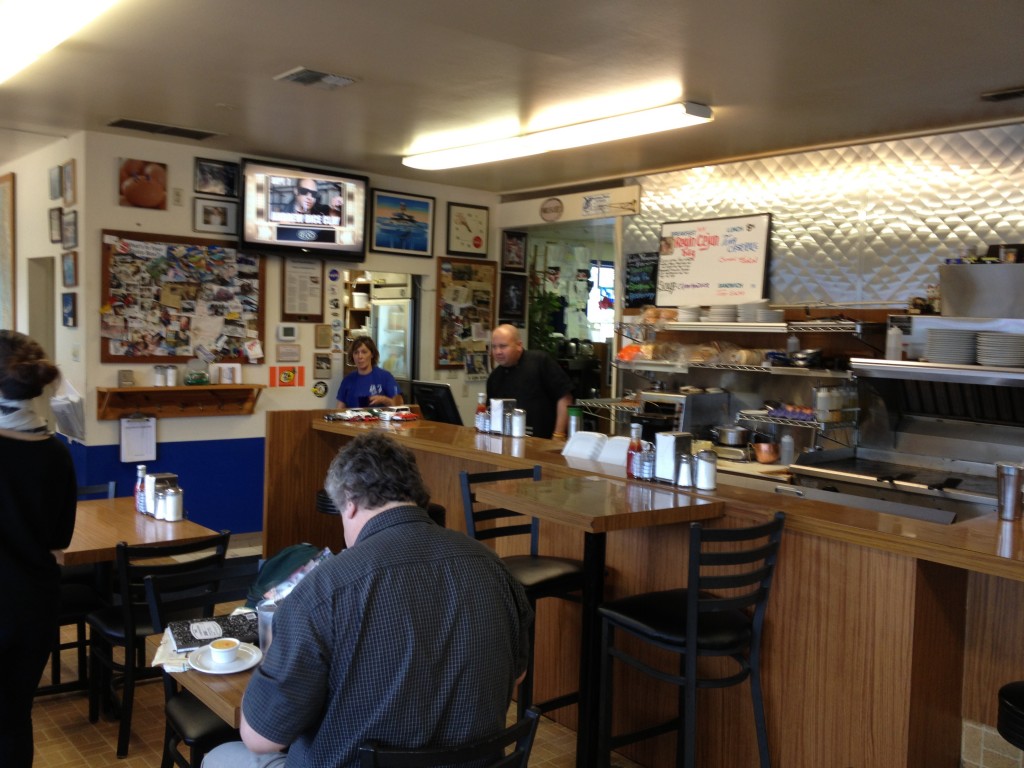 The food is not greasy, though. It's inspired. Even something as basic as Greek yogurt, which could be forgiven for being "mailed-in", is strained and presented with fresh maple syrup and a dusting of pulverized walnuts.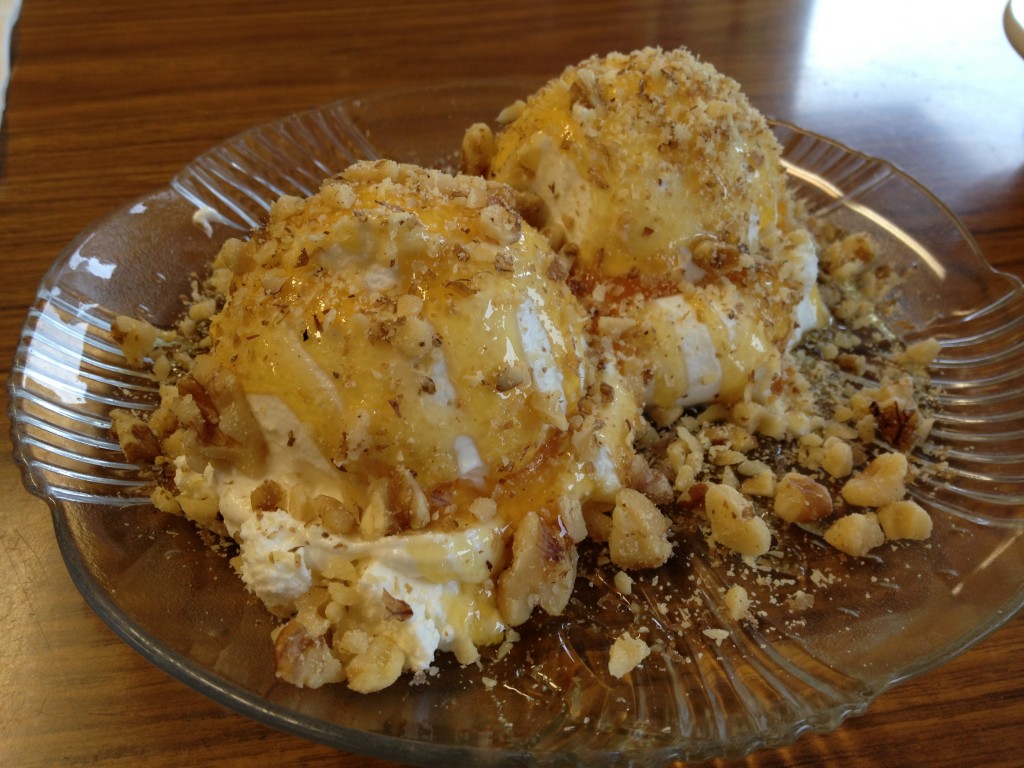 We waste no time getting down to business: Chih-Yu orders the omelette, and I the chicken "burger", so called not because it's ground – it's not – but because of the brioche/lettuce/tomato presentation. Portions are liberal, ingredients are fresh, and it's clear from the first bite that the chef actually loves cooking.
The omelette, a simple concoction so-often-messed-up, is spot-on. Fluffy, custardy, flavorful.
My chicken sandwich (the first of two I'll consume on the day we set aside to review Paseo – I do it for the readers;) is marinated and seasoned with oregano, cooked so it's tender-but-crisp, and kissed with homemade mayo. Like the cooking I tried in Beijing (and unlike 98% percent of chicken sandwiches in American brunch joints) the flavor is "out front" without being overpowering.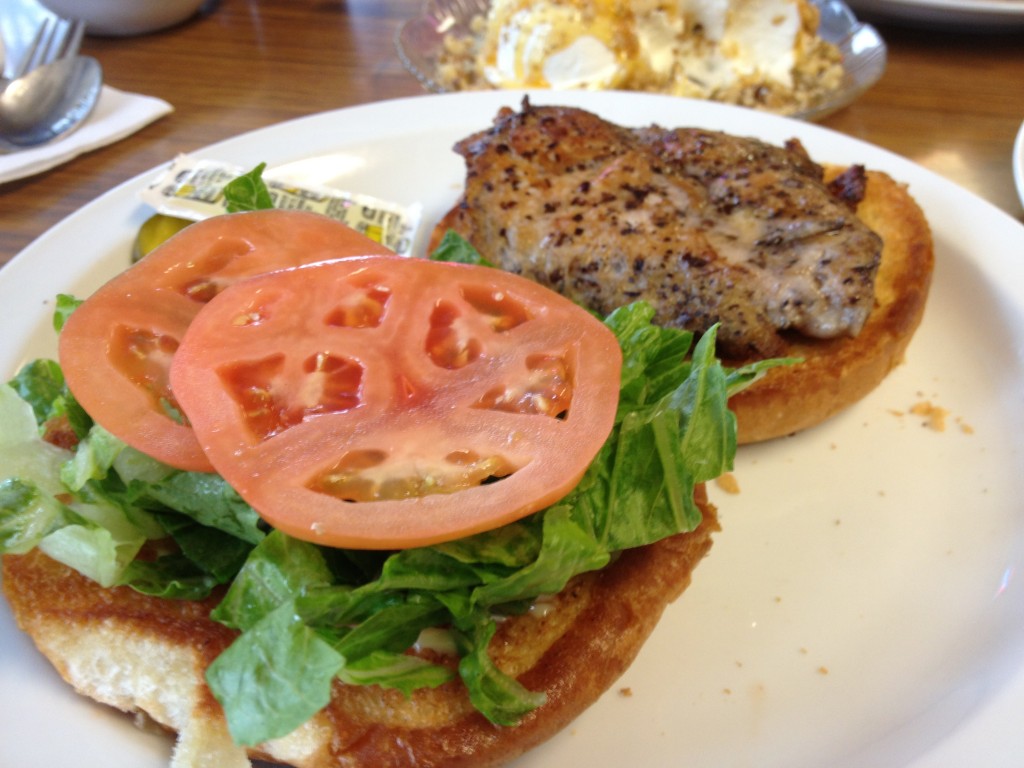 I'd recommend this spot for anyone traveling to Seattle and wanting to fill up before a day sightseeing, or, conversely, to alleviate a "tour fast".