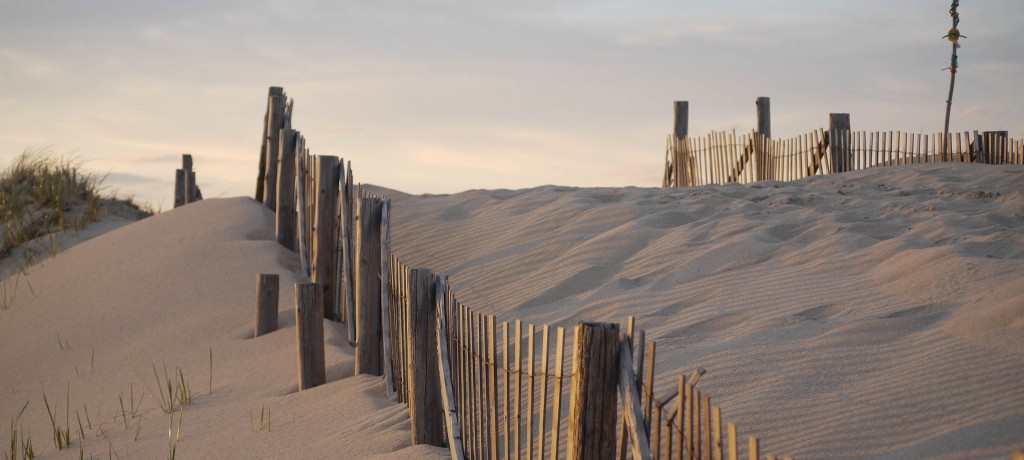 Photo by Rebecca Siegel
We like to call Cape Cod "the Hamptons for smart people." It's cheaper, milder, folksier, more authentic, and offers far greater abundance.
The Cape is an ideal destination for both a weekend getaway from New York or Boston, or a trip from farther away. (We recommend planning at least 3 non-travel days and staying in a spot that offers lots of options within walking or biking distance.) It boasts some of the most photogenic beaches in the world, and because it's a year-round residence for many of its inhabitants, it resists the "spring break" feel some beach destinations have. What's more, the beach is only one (very important) option for Cape recreation. (You could never visit the beach and still have a good time.) Many artists make the Cape their home – Scargo Pottery is an epicenter for the arts – and each town has its own deeply carved personality.
Finally, the Cape is so expansive that it's impossible to take in in a single visit. Provincetown and the Upper Cape is worth a week just to experience, and so is the north "bicep" of Dennis and Brewster. In these articles we'll recommend places to stay, places to eat, beaches to check out, day trips, and sightseeing, and relate the lessons we learned dealing with the few elements that can be stressful for newbies (commute, finding and negotiating a rental, etc.)
If you live farther away from the Cape than Hartford, you might think about flying into Boston and renting a car. Jet Blue offers one-way fares in the mid-high two figures if you book early. That's cheaper than the train. The drive from Boston to the cape is about 90 minutes, and you skip the biggest traffic bottlenecks on the eastern seaboard. Trust us, if you have the money to spend, you'll recoup it handsomely in stress avoidance. […read more]
In fearless search of the smartest ways to visit the cape in style on a budget, we set out to "hack" the vacation rental racket so you our readers don't have to. It ended up being a useful endeavor, because we expected it to be easy and it was anything but. Below, our hard-won lessons. […read more]
The most surprising feature of the Cape is the sheer scope and variety of its beaches, all within an hour's drive. From the windswept, rugged majesty of the National Seashore and Welfleet Beach to the serene picturesqueness of Cold Storage, there's a beach to suit your tastes. But, friends, it doesn't stop with the beach. […read more]
Anthony Bourdain used the phrase "better than it needs to be" to describe food nearby tourist attractions that's, well, better than it needs to be to make money, and that's been the emerging theme here on the cape. Last night, Thai food just off the end of the runway of Hyannis airport was better/more authentic than it needed to be, today the Chatham jelly and jam shop was better/friendlier than it needed to be to be, and jerk chicken in Hyannis off route 28 was most certainly better than it needed to be. Standards for food are high here. […read more]