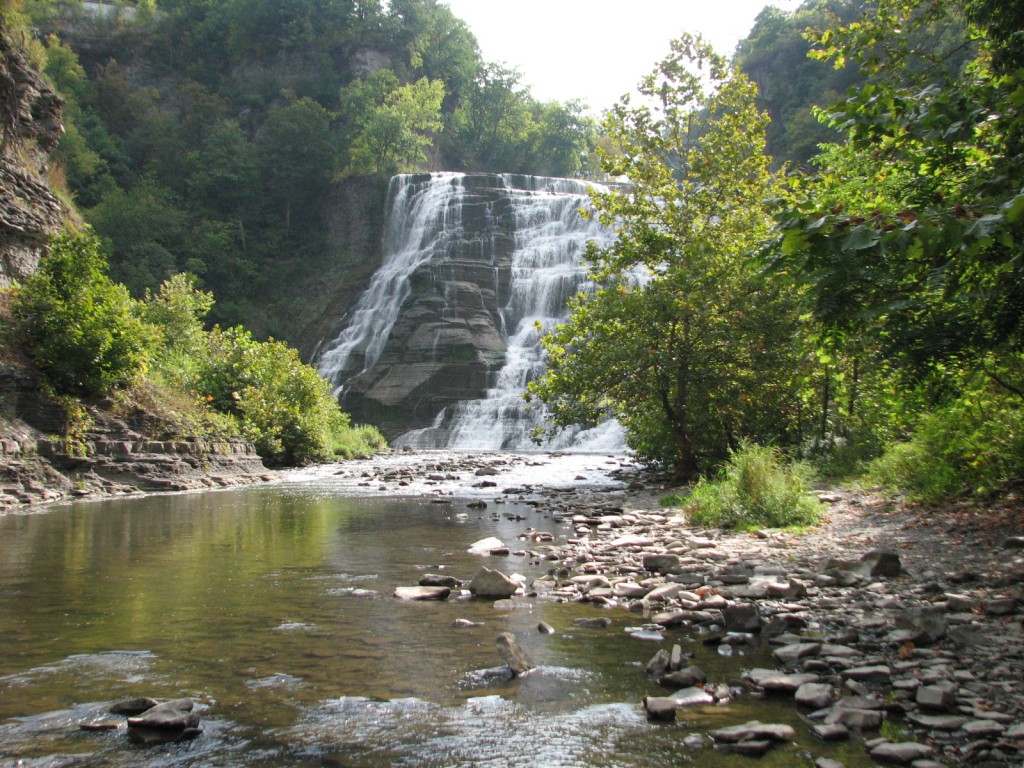 Photo by DaveIsTraveling
There are only a few places in the US that luck out and end up with the perfect storm of beauty, sensibility, and culture. San Francisco is one, And Ithaca is another. Abutting Cayuga Lake on its southern tip, Ithaca is the "capital" of the Finger Lakes region and an oasis of culture, education, gastronomy, and urban sensibility in an otherwise remote corner of Upstate New York. Ithaca is home to two of the nation's premier colleges – Ithaca College proper, on its South Hill, and the ivy league Cornell, on the East Hill. Hills, lakes, waterfalls, gorges (yes, the feature that spawned the pun you see every Ithaca grad displaying on a tee shirt) are all nearby for your enjoyment – Ithaca means geography.
Like Cape Cod, Ithaca is a little bit challenging to reach from New York City, but the trade off is huge – it's often overlooked as a weekend getaway, and feels appropriately a million miles away from the city. Depending on the season (and warmer weather months are generally the favored time to visit, though fall is beautiful here), visitors have a full menu of options both urban and natural, at their disposal. Boating on the lake. Hiking. Biking. Great restaurants. Farmer's market.
Below, we attempt to acquaint you with this awesome getaway destination, and answer some of the most commonly asked questions.
Yes, yes, there's that familiar JetBlue thumbnail again. We're bullish on Jet Blue, because with getaways, time is at a premium, and at fares like $97 each way, you're not spending a whole lot to avoid ten total hours on the road. Still, Ithaca is easier to reach by car than destinations like Cape Cod, not least because the roads it to NYC are less densely traveled than those heading up the coast. Read on for our two best options.
Ithaca has a wide variety of options for a town its size, not least because there's money to be made lodging family members of Cornell and Ithaca prospective students and grads, and perhaps its most distinguishing feature is its abundance of B&Bs. You've got the high-end options like the Cornell-operated Statler, and very good budget hotels like the Hampton Inn, but in between them a mosaic of B&Bs, from the adventurous Casper's Farm to the mainstay William Henry Miller Inn. [read more…]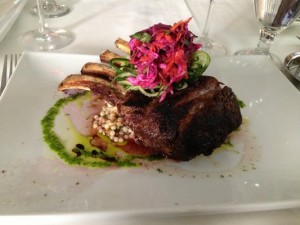 Ithaca boasts a wide variety of restaurants, from upscale coat-and-tie joints to bare-bones minimalism. As usual, our tastes tend toward overlooked gems, especially in the ethnic food category, and against high pricetags. Still, several of our picks cost a premium, and according to the reviews are worth it. We feel the list below does a good job of representing the best of Ithaca gastronomy, including tapas, "new cuisine", two ethnic options, and a breakfast/lunch option, but we didn't set out to do that – that's just the way it ended up. [read more…]
Excursions, Day Trips, and Wineries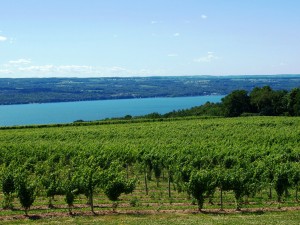 Sure, you can visit college campuses, art galleries, coffee shops, the farmer's market, or otherwise absorb the atmosphere of Ithaca's streets. But if you've come all this way, especially in warm weather, you'll want a few excursions that drive home what makes Ithaca – and the Finger Lakes Region – an ideal getaway. State Parks offer hiking and breathtaking sights just a few minutes from town, and you should definitely set aside to travel a little thing called the Wine Trail. [read more…]